Women's Lacrosse
Heron hammers Engineers
The Engineers took on the undefeated William Smith College. The Herons opened the scoring less than two minutes into the first quarter with Maddie Montgomery scoring a goal on a free-position shot. Montgomery's score was immediately followed by a goal by Katherine Murray. Then, the Engineers quickly got their first goal when Megan Shay passed to Rylie Maready and scored from inside in the 8-meter arc, despite the foul by Nikki Pio. A little over a minute later, Mia Banglmaier tied the game at 2–2 with a successful free-position shot. The Herons' Payton McMahon managed to get the final goal of the quarter with less than two minutes left, bringing the score to 3–2.
The Engineers tied the score yet again during a free-position play when Banglmaier passed to Sophie Goddard, who charged and scored a goal down the middle of the net. With just over five minutes left in the quarter, the Herons began dominating the field. McGinty scored with an assist by Kaitlin Pellechia. RPI's Lauren DeLeo was given a free-position opportunity, but missed and allowed Pio to get the rebound. Pio covered nearly 80 yards before passing to Pellechia who assisted Emily Griffin's goal. Then, Natalie Daniels and McGinty then scored back-to-back goals for the Herons. With just under 30 seconds left, Daniels scored unassisted again, bringing the score to 8–3.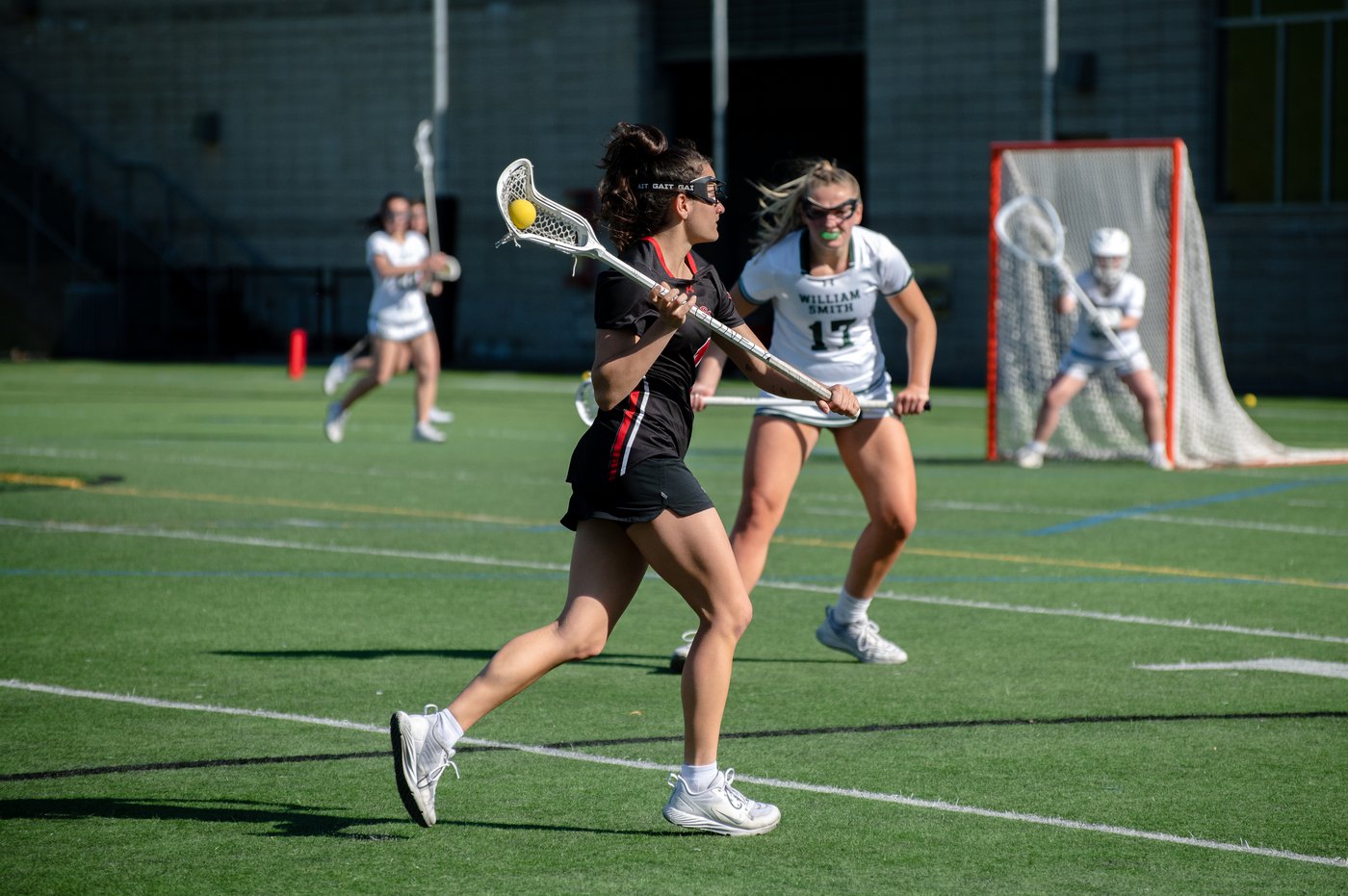 The Engineers began to close the gap at the start of the third quarter. Banglmaier rushed in from the 12-meter-fan and scored an unassisted goal with a bounce shot. Shay racked up another goal on a free-position shot, raising her head over Maura Smeader's block attempt. Murray scored on a free-position shot and Montgomery scored unassisted, making the score 10–5. The score was stagnant until Montgomery scored a successful free-position shot. With less than two minutes left, Shay lobbed the ball 30 yards to Maready who ran the final yards and scored the goal, ending the quarter with a score of 11–6.
During the fourth quarter, the Herons brought their lead up to a game-high of 10, making the score 16–6. The Engineers' Ella Graff's unassisted goal broke the 10-point lead with less than two minutes left. However, with less than 30 seconds left, the Herons brought their lead back up to 10 when McGinty passed to Murray who lobbed the ball into the top right corner of the goal. The Herons secured another win with a final score of 17–7 and continued their perfect streak of 14–0. After this loss, the Engineers fell to 9–4 overall and 4–4 in conference play. Click here for the box score.