Women's Basketball
Engineers extend win streak to three games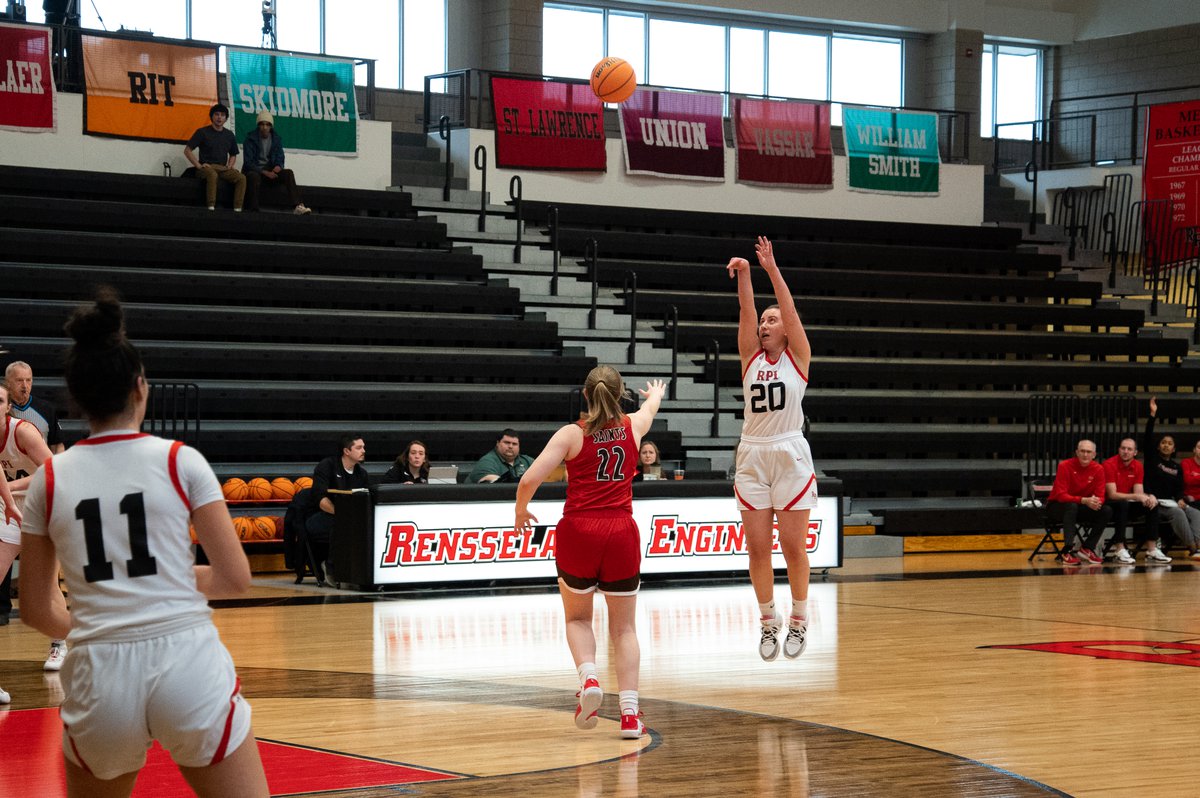 The Engineers came out on top in their clashes against Liberty League opponents Clarkson and St. Lawrence, bringing their league record to 5‒2. Nicole DaPra and Brielle Sharry scored double-digit points in both games, with DePra grabbing a double-double against Clarkson. Julia Rowe recorded a double-double in the win against St. Lawrence, as well. Rensselaer sits in third place in the Liberty League behind undefeated Ithaca and Skidmore.
Clarkson ran out to a 5‒0 lead early in Engineers' opening game of the weekend, but RPI clawed back into the lead three minutes later and never gave it back. Rensselaer completely shut down the Golden Knights in the second quarter by allowing them only two points, which came from free throws. Clarkson came out of the locker room at halftime motivated, needing to cut down the 18-point lead. The Golden Knights improved their shooting from the field by 34% in the second half, but the Engineers kept pace. RPI only allowed Clarkson to decrease the deficit by four, taking the 59‒45 victory. Heather Converse and DaPra grabbed 14 and 17 boards, respectively, combining for more rebounds than all of the Golden Knights.
The Engineers needed to battle much harder in their second game of the weekend as they headed into the second half tied at 31 apiece. RPI narrowly outscored the Saints in the third quarter, and the Engineers rode that momentum to finish them off in the final frame. Consecutive threes from Sharry and Lolo Reynolds put the game enough out of reach. The RPI defense locked up St. Lawrence in the last two minutes to seal a 68‒56 win.
Click here for the box score for the Clarkson game and here for the St. Lawrence game.