GM Week 2023
A week full of fun festivities: Grand Marshal Week 2023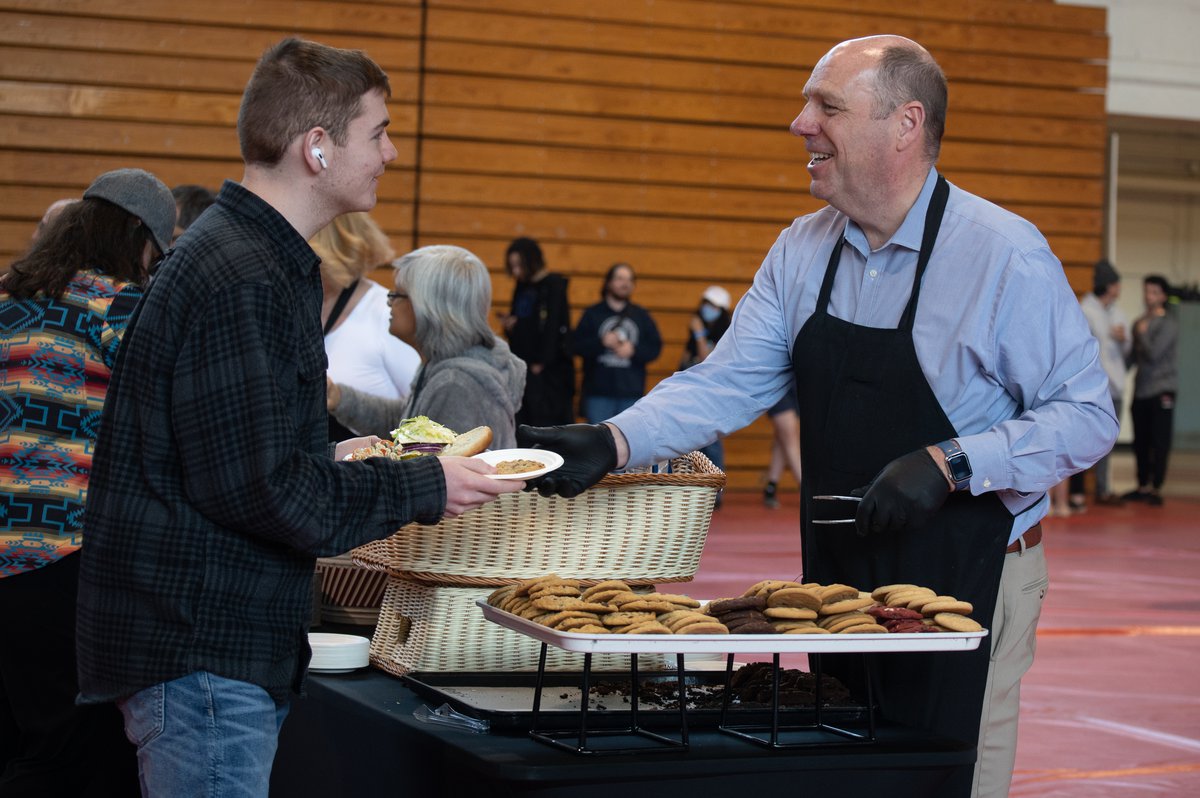 Grand Marshal Week was full of different events, getting students excited to take part in voting for the new Grand Marshal, President of the Union, Undergraduate President, and other Student Government positions. In addition to voting, students participated in various activities and events across campus.
Starting early at 8 am on Monday morning, 24 rubber ducks were hidden around the Union. Some ducks were hidden in flower pots, between lockers in the mailroom, and above the lockers by Mother's. Some students arrived right as it began, searching the Union for ducks, in hopes of getting various prizes: ice cream from Ben and Jerry's and gift cards from the Rensselaer Collegiate Store.
Union After Dark took place in the evening in the McNeil Room. Students were given free chips to play casino games, such as blackjack, craps, and roulette. Any remaining chips could be converted into raffle tickets for prizes. Around the Union, there was bowling, sand art, and sign making. On the third floor, UPAC GM Week made an escape room where students had to find clues that led them to play a melody on a small keyboard, letting them escape.
On Tuesday, the candidates participated in debates where they were questioned by former GM and PU Cait Bennet '23G and Colleen Corrigan '23, respectively, as well as Elections Commission Chair Evan Wadley '23. Alongside questions about their plans for Student Government, audience members asked funny questions which caused boos from the crowd when Ava Gallagher '23G said that she prefers pineapple on pizza.
On Wednesday, classes were canceled for everyone. Throughout the early afternoon, students gathered for food and games in the Armory for the Provost Picnic. There was mechanical bull riding, axe throwing, nerf gun shooting, and frisbee and bean bag toss inside. Outside, there was a petting zoo with goats, ducks, bunnies, and a pony that students were able to pet.
Throughout the day on Thursday, students voted for the new elected student government positions—Grand Marshal, President of the Union, Undergraduate President, and other positions. Across campus, students submitted their ballot and received GM Week mugs—a long standing tradition at Rensselaer. At the Clubhouse Pub, students were able to fill their mug with root beer provided by the Phalanx society.
On Friday, the Hatting Ceremony and other activities were held in the Union. It is a tradition at RPI that the former GM and PU hat the newly elected students, passing off their responsibilities. After the ceremony, laser tag took over the McNeil Room. In the front lobby, there was free pizza, cotton candy, shirts, and plushies that students could stuff themselves.
With the activities wrapping up, Friday, March 24 concluded this year's exciting GM Week. We return to normalcy with new student leadership. Ben Viner '24 and Ava Gallagher '23G will run the Senate and Executive Board, respectively.