Photo Short Story
PSS: Latinx Heritage Month Closing Ceremony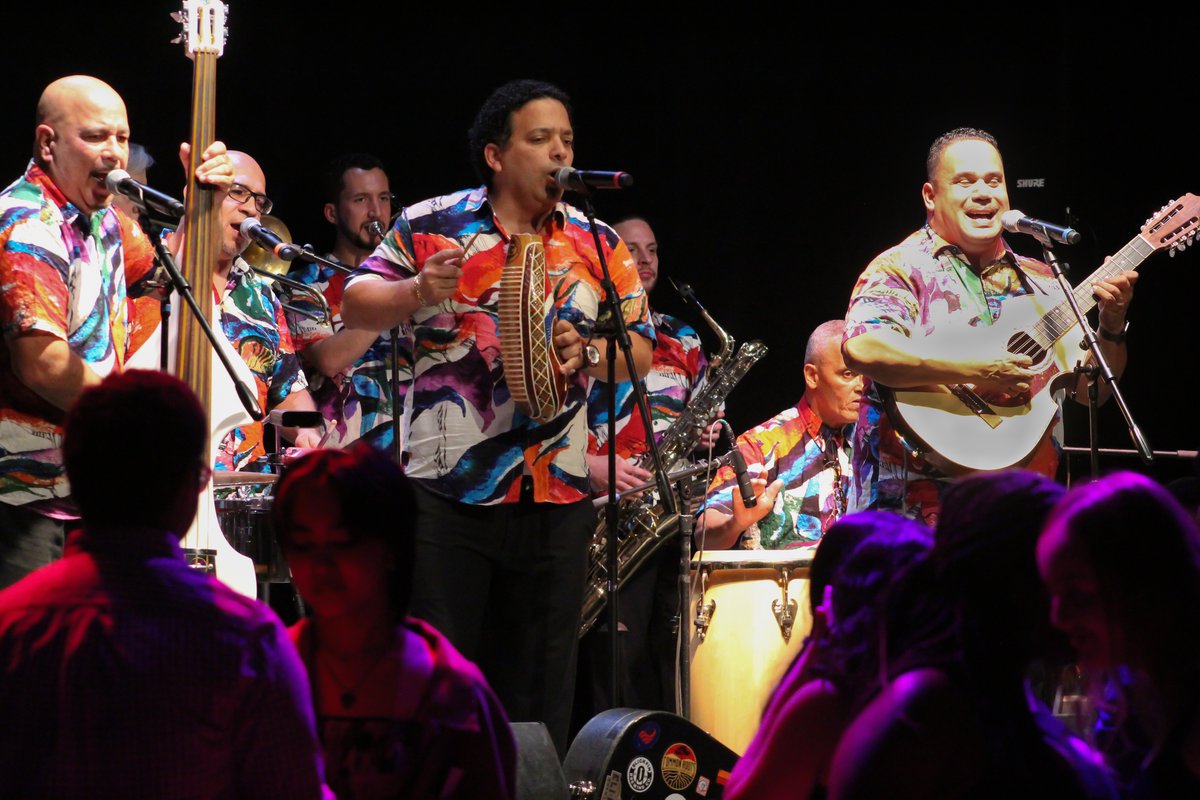 On Saturday October 15th, we attended the Latinx Heritage Month Closing Ceremony held in the McNeil Room. The celebration—packed with music, dinner and dancing—was coordinated by LHM and clubs such as Alianza Latina, Society of Hispanic Professional Engineers, Phi Iota Alpha, and Omega Phi Beta. Event coordinators spent the whole day setting up the room in the Union.
The arrangement of hispanic food was prepared by the vendor Mi Casa and the LHM committee. The assortment included yellow and white rice, salad, maduros (sweet plantains), chicken, and pernil (a Puerto Rican pork dish). For dessert, we had a popular Argentinian dessert with dulce de leche, known as alfajores.
The band, Alex Torres and His Latin Orchestra, played popular Spanish dance music. Most notably, they sang Santana's "Oye Cómo Va" and a medley by the band El Gran Combo de Puerto Rico, including "Julia, Brujeria, and Timbalero." In addition to many popular hispanic songs, they sang two original songs, "Sonido Pa'l Barrio" and "La Ropa Esta en El Baúl."
As the night progressed, students trickled onto the dance floor, dancing in pairs and groups under the sparkling disco ball. At one point, a conga line formed, making a lap around the Union.
Halfway through the event, SHPE representative Alexis Hernandez, brought out flower bouquets to thank the E-Board members, faculty and staff, and clubs who helped orchestrate the event. After a few short speeches and photos, the dancing continued until the event came to a close.