On-Campus Event
PSS: Undergraduate Diwali Festival Show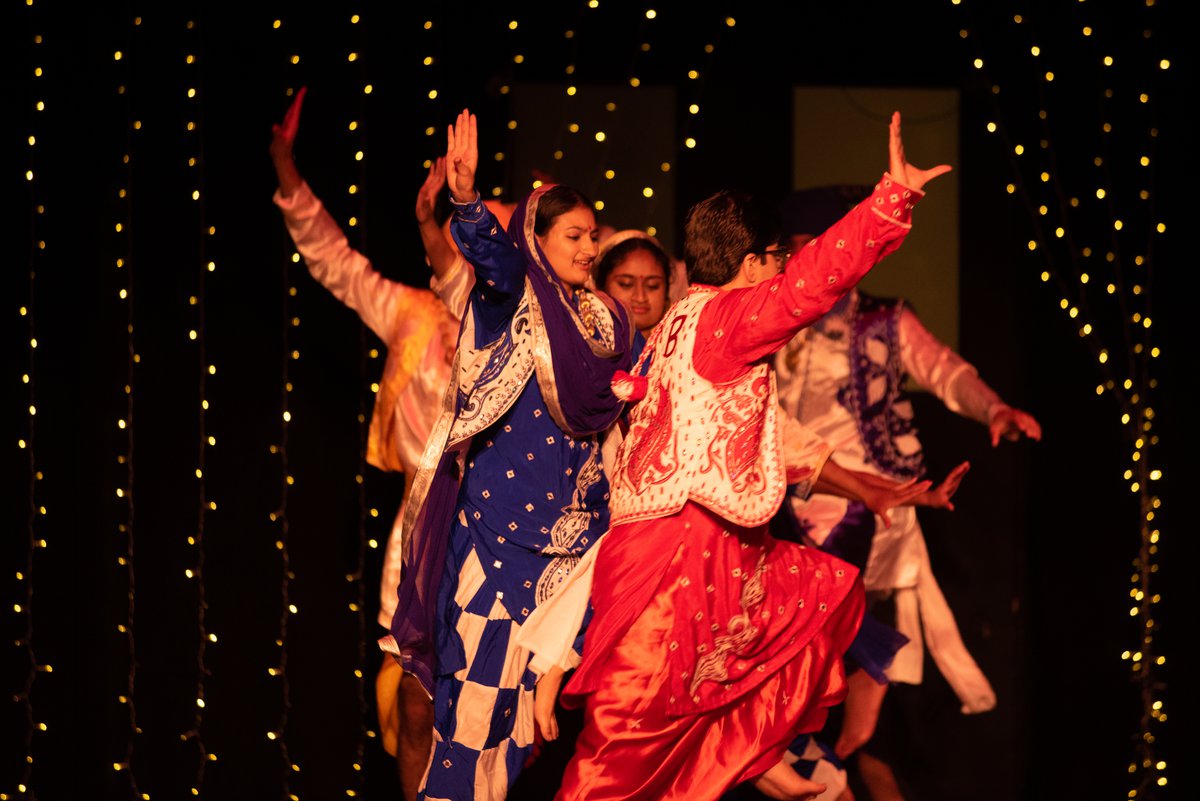 Diwali, or the festival of lights, is a major religious festival that lasts five days, starting from the thirteenth day of the dark half of the lunar month Ashvina. This year, Diwali occurred from October 22 to the 26. The Indian Student Association celebrated this year's Diwali with a graduate festival on November 5 and an undergraduate dance and dinner on November 12.
On the evening of the 12, I watched dancers preparing for guests to arrive at the beautifully decorated West Hall auditorium. All of ISA's Executive Board members were in attendance, welcoming people as they came in.
The show started with RPI Raaga, a South Asian Acapella team, singing the Indian National Anthem. Then, ISA board members projected a funny and entertaining video skit about Rapunzel from Tangled, which was the theme of this year's event.
For the first half of the show, four different groups performed dances and songs for the auditorium. First, RPI Rudras, an Indian classical dance team, performed a section from a dance from the ballet "Coppelia." Following Rudras, ISA first-years performed a traditional South Asian dance. Then, RPI Raaga sang a remix of "Blinding Lights" by The Weekend and "Tum Hi Ho" by Arijit Singh. Ending the first half, ISA sophomores performed another dance.
Halfway through the show, there was a 30 minute intermission for food brought by a local caterer. The food included authentic Indian cuisine such as mutter paneer, paneer butter masala, gobi Manchurian, aloo fry, onion pakora, rice, and naan. As a dessert, there was a sweet and tasty dish called gulab jamun.
Following the intermission, RPI Rounak, a Bollywood fusion dance team, danced to a mash-up of songs including "Let Me Down Slowly" by Alex Benjamin and "Bye Bye Bye" by *NSYNC. ISA upperclassmen then performed another upbeat and fun mash-up including the Tamil song "Thaikelavi." Finally, RPI Bhangra, a competitive Punjabi folk dance team, performed a traditional dance all dressed in tamba, conventional Punjabi clothing.
The show was very beautiful and fun to watch. It was very interesting to see different groups and watch traditional dancing and musical performances. In the spring, ISA is holding a Holi celebration and Spring formal, with more information to come on their Instagram (@rpi.isa).