Women's Hockey
Tigers take the victory in last two periods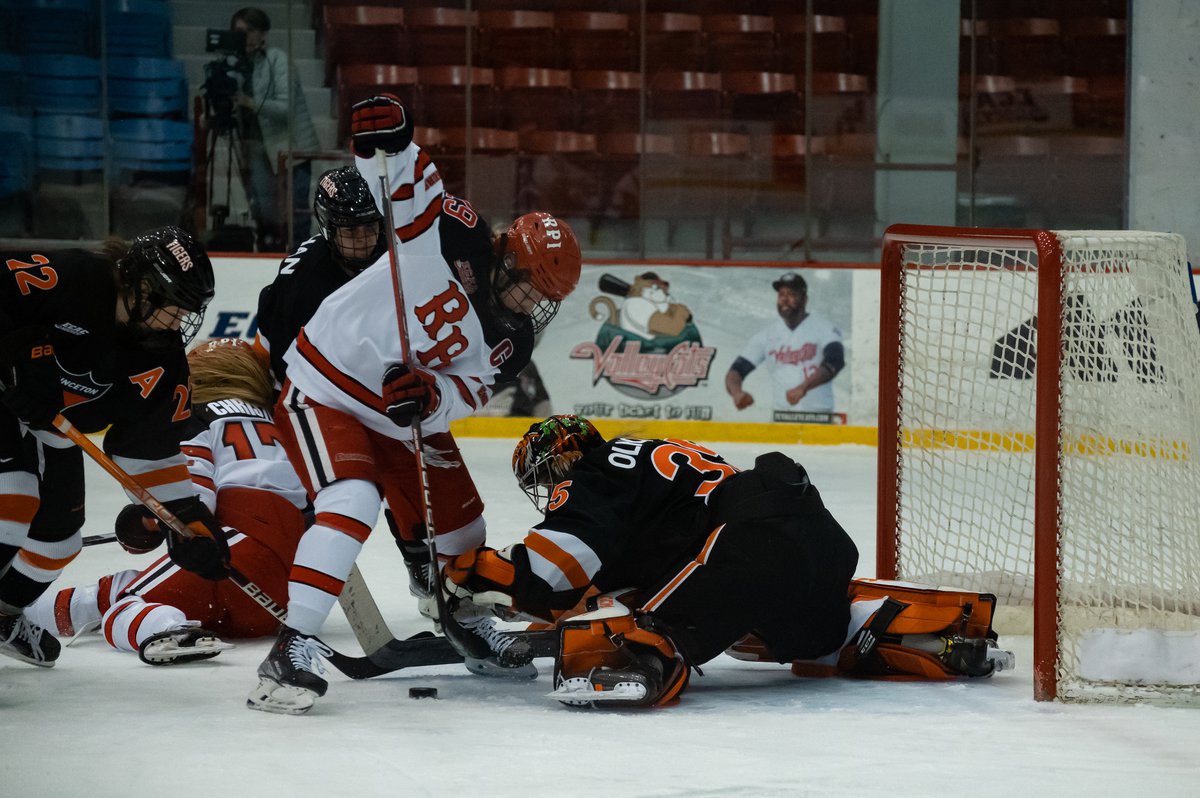 Olympic gold medalist Sarah Fillier contributed to all of the Tigers' goals in Princeton's 5‒1 victory over Rensselaer. Hannah Price netted the Engineers only goal; goaltender Amanda Rampado made 31 saves.
Princeton controlled the start of the game, forcing RPI goaltender Amanda Rampado to come up with several great saves. Regardless of Rampado's shot-stopping ability, the Tigers had several open opportunities that they failed to capitalize on. Six minutes later, however, Princeton opened the scoring. The Engineers failed to dump the puck down the ice and alleviate some of the pressure, returning possession to the Tigers. Sarah Fillier, gold medalist with Team Canada and the second-highest goalscorer at the 2022 Beijing Olympics, burst into the zone, with teammate Maggie Connors to her left. The Engineer defense collapsed on Fillier, who dished the puck to a trailing Connors. The Tiger lifted the puck into the roof of the net to put Princeton ahead.
The Tigers continued to dominate the first period, but RPI clawed their way back into the game. Engineer Sabrina Beaudoin won the puck in the Princeton zone and passed it back to Hannah Price at the point. Tigers closed in as Price sniped the puck over the shoulder of goaltender Jennifer Olnowich, tying the game at 1‒1 with three seconds remaining in the opening period.
The Engineers continued to struggle getting the puck out of their own zone in the second period. Midway through the period, the Engineers attempted to advance past the red line. An errant pass gave the puck back to the Tigers during an RPI line change, stranding two Engineers at the bench as Princeton entered the zone. As the two new Engineers hurried back to the defensive end, Fillier buried a rebound past Rampado to regain the Tigers' lead.
The Tigers scored another later in the second period and two more in the third, taking the 5‒1 victory. A 3‒0 loss to Quinnipiac the next day brought the Engineers' record to 4‒13‒1 on the season, 0‒6‒1 in the ECAC. Click here for the box score.