Women's Hockey
Princeton wipes the ice with RPI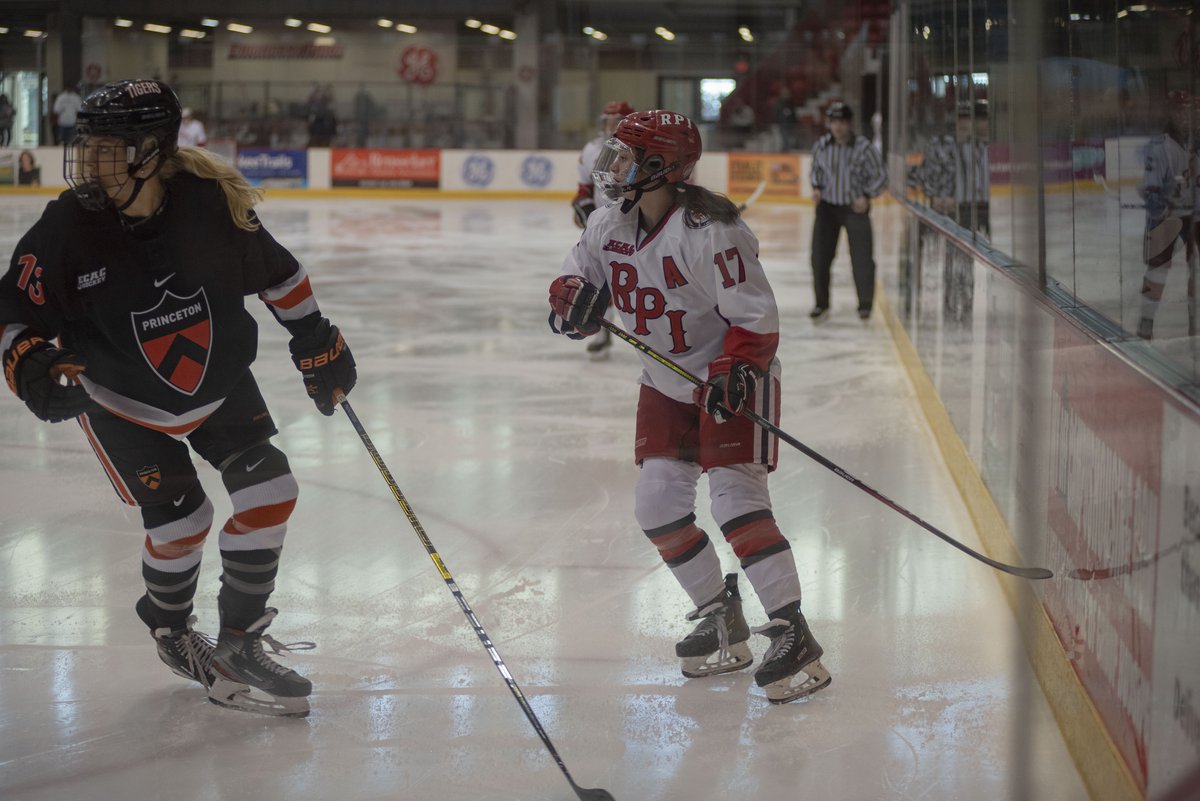 Rensselaer Women's Hockey continued their losing streak with their most recent defeat against Princeton 4‒1, bringing their league record to 0‒6‒0.
The first period saw a dominant Princeton slot two goals at 15:22 and 18:22, while also putting over 20 shots on goal. Rensselaer was unable to make an impact on the period, only having two shots and little possession of the puck.
As the second period progressed, Princeton had another 23 shots on goal. Princeton extended their lead to 4‒0 with two goals from Sarah Fillier midway through the second period and closed out the period maintaining their lead. RPI was unable to produce any offense, having one shot on goal the entire period.
RPI showed some ability in the third period, where they recorded eight shots on net and made the score 4‒1 with a goal from Blake Orosz '20 with four minutes left in the game. Even though Rensselaer scored and did not allow any goals this period, they still faced 14 shots. This lead to the Engineers facing a total of 59 shots while only having 11 shots of their own.
RPI has struggled this season, but with a remaining 16 league games, they have time to turn their record around. This would start with an away game against Clarkson on Friday, December 6.