Campus Security
Sorority members warned of alleged drugging by fraternity brother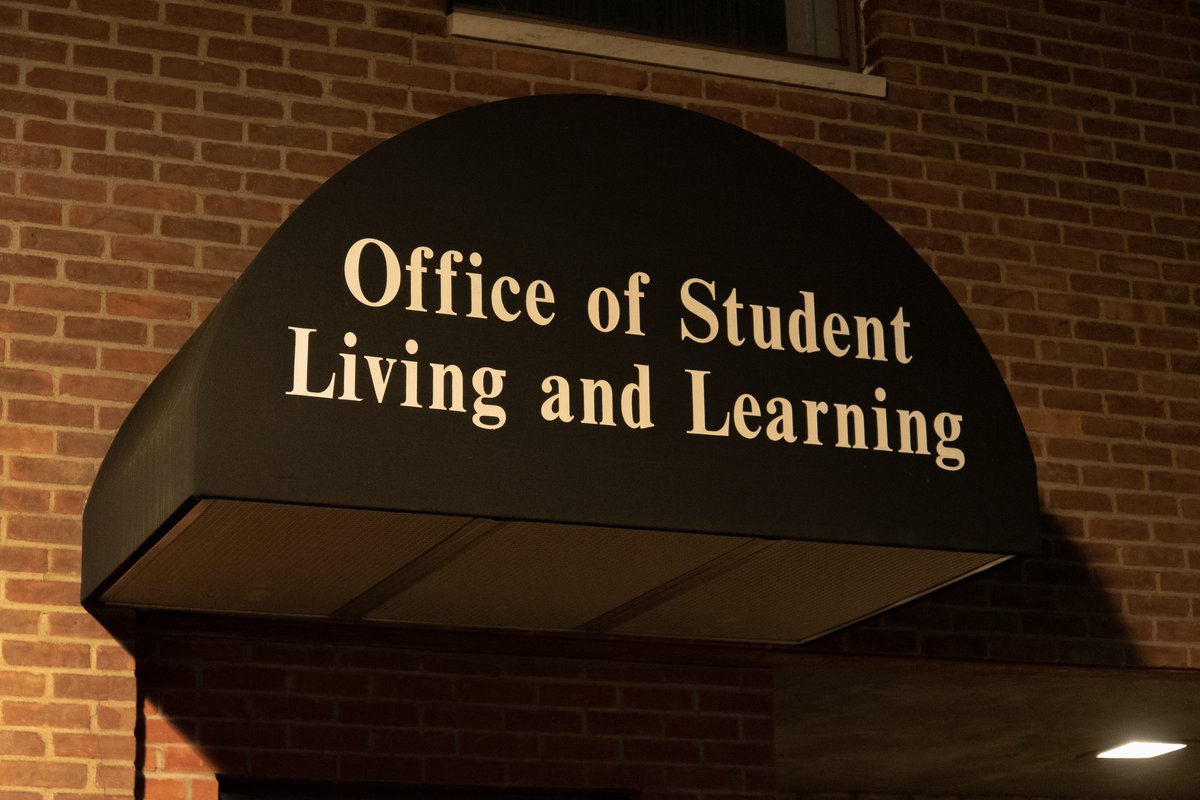 Editor's Note: This story contains information about an alleged drugging that readers may find triggering.
Before Spring Break, a sorority president sent a message to Greek members detailing an alleged drugging by a Rensselaer fraternity brother.
The interim Panhellenic Council President added that the allegation must be kept within the Greek community in order to keep members "secure."
Internal Greek Communications
The Polytechnic received information from a source within Greek Life that showed on March 4, President of Pi Beta Phi sorority Maria Curran '23 sent a Slack message to active Pi Beta Phi sorority members naming a brother at a Rensselaer fraternity, stating that he "was found to be drugging girls at social events, as well as making girls feel uncomfortable."
"This is something we take very seriously and we have blacklisted him from all our events, social and otherwise, and he is not allowed at our house," Curran wrote.
"Lastly, this is confidential and should be kept within our Greek community."
Curran refused to comment to The Polytechnic.
Later that day, Interim Panhellenic Council President Wendy Matt '22 messaged the same group chat explaining why the allegation had to remain confidential.
"For additional clarity on why we are choosing to keep this confidential to some level. Messages were leaked yesterday and put members of our community in jeopardy as they suggested that our members were in the presence of alcohol at a party, so if/when further details are released we wanted to make sure we were not self incriminating in any way and keeping our members secure. So future communication will have to be strategic and void of anything tied to our members and community."
When asked about what she meant by "keeping our members secure," Matt told The Polytechnic about a Discord post "in which a chapter screenshot of an email by their president was posted." She said that the Discord post "had members of our organization's names in them and it had nothing to do with our members at certain events. However, the admin misconstrued our chapter leadership's warning of certain activity as involvement in activity … so that's why I requested that we… keep it internal."
In an interview with The Polytechnic, Interfraternity Council President Doug Ladzinski '23 said after a screenshot of an email sent out by Alpha Phi for their members surfaced in a public Discord channel, both IFC and Panhel were unable to confirm any involvement of a fraternity "let alone the individual that was named. So in hopes to, sort of, ensure that we weren't being bad-talked or we weren't spreading false information, the post was asked to be removed and it was eventually taken down."
"We weren't intentionally trying to withhold information, it was more, we're all just trying to figure out what was going on, and we just didn't want false information, or we didn't want the whole events [sic] to be spread if it wasn't confirmed, that's all," said Ladzinski.
No comment from accused individual or president of accused individual's fraternity
The accused individual did not respond to The Polytechnic. After an interview with The Polytechnic, Ladzinski responded that the president of the accused individual's fraternity "doesn't have anything to add" and that Ladzinski was asked not to share his phone number with The Polytechnic. The president of the fraternity did not respond to The Poly's email request for comment.
Report made to Fraternity & Sorority Commons, according to IFC and Panhel
The Panhellenic Council's official comment made by Matt was that "the report has been made to Ethan Stubbs' office and the university is aware of this allegation and handling the investigation." Matt also stated that "There was a report made to FS Commons" by a third party which contained "an alleged drugging." Ethan Stubbs is an Associate Dean for Fraternity and Sorority (FS) Commons.
When asked if IFC or Panhel heard about the allegations first, Matt and Ladzinski said that they heard of the alleged incident around the same time. Ladzinski said that "all of this…started coming up to the surface right over Spring Break."
After the Discord message with a screenshot of the email sent to Alpha Phi, naming both a fraternity and an individual, surfaced, Ladzinski said "That's really when IFC and Panhel were informed and then that was a day, or a couple of days later, when [the Fraternity and Sorority] Commons was informed of the case." The Polytechnic was not able to obtain the Discord message or the email sent to Alpha Phi members.
Matt told The Polytechnic that, upon hearing about the alleged case of drugging, resources were sent out to all chapters within the Panhellenic Council. "I had already told every single chapter that they had to send a leader from their organization to Narcan training…also request that all chapters do Alcohol Safety trainings," said Matt.
Campus crime log
According to the Clery Center, The Clery Act requires schools to "report campus crime data, support victims of violence, and publicly outline the policies and procedures they have put into place to improve campus safety," such as making the crime log "easily understood." Grounds for Disciplinary Action (GDAs) appeared several times within the crime log from February 1 to the end of Spring Break on March 13. There are 18 subheadings under GDAs in the Student Handbook of Student Rights and Responsibilities, which was last updated on January 25, 2021.
The Polytechnic went through the campus crime log, finding three named GDAs (Fire Alarm Activation, Unlawful Possession of Marijuana and Criminal Possession of Forged Instruments, and Disorderly Conduct) along with two other unspecified GDA violations between February 1 and March 13.
In an email to The Polytechnic, Public Safety Officer Tom Coffin commented that "Public Safety is not involved [in the] outcome of the GDA. It is usually conducted by the deans, the VP office and any admin department involved in the event."
The Polytechnic asked Assistant Vice President for Student Life and Dean of Students Travis Apgar and Director of Student Rights Responsibilities and Judicial Affairs Adrianna Bradt whether their offices have been notified of a report in FS Commons about an alleged drugging, if any actions have been taken, and what the potential consequences for an individual who is found to have drugged another individual or individuals are. No responses to any of these questions were given.
RPI statements
The Polytechnic reached out to Stubbs inquiring about the following: when the alleged incident took place as well as if it took place on or off campus, a general timeline of the investigation, whether or not the Department of Public Safety or the Troy Police Department is involved, or if there are any consequences currently being considered for the accused individual or the fraternity that the accused individual is a part of, how many alleged victims there are, if IFC or Panhel reached out first or if Stubbs found out about the alleged allegation through another means, and if the Institute plan to issue a statement about the ongoing investigation and if so, when and on what platforms. Stubbs wrote "Thank you for the inquiry, unfortunately, my office doesn't handle these requests, instead as a standard such inquiries should be directed to newsmedia@rpi.edu, which I see was copied."
Director of Media Relations and Communications Deanna Cohen failed to respond to any of the questions The Polytechnic asked above. Instead, Cohen responded with the following:
"Statement: The policy of Rensselaer Polytechnic Institute is to provide a living, learning, and working environment which is free from all forms of harassment, discrimination, or retaliation for our faculty, staff, and students. The Institute takes any allegation of harassment, discrimination, or sexual misconduct seriously and investigates these matters in accordance with Title IX regulations. Title IX reports can be filed through the Title IX Coordinator, Public Safety, or online. The Institute will use appropriate resources to investigate alleged complaints of sexual misconduct and assaults where necessary."
RPI currently has two Title IX Coordinators.
The Polytechnic later asked Stubbs for comment on whether or not an alleged drugging incident would be reported in the crime log, and how it would be recorded on the campus crime log since there are 18 kinds of GDAs. The Polytechnic received links to RPI's Title IX web page, along with a statement from Cohen:
"The policy of Rensselaer Polytechnic Institute is to provide a living, learning, and working environment which is free from all forms of harassment, discrimination, or retaliation for our faculty, staff, and students. Rensselaer proactively educates the campus community, including our Greek fraternities and sororities, on sexual misconduct prevention and bystander intervention. The Institute takes any allegation of harassment, discrimination, or sexual misconduct seriously; however, we do not comment on rumors, investigations or cases."
No police reports filed from February to end of Spring Break
No police records between February 1, 2022 to March 13, 2022 with the accused individual's name came up as a result of The Polytechnic's FOIL request. On March 18, Troy PD Captain Adam Mason of the Detective Division gave no comment to The Polytechnic.
Comments from other sorority presidents
The Polytechnic also reached out to other sorority presidents for comment. President of Alpha Omega Epsilon Sarah Mirekua '23, President of Alpha Phi Avery Thomas '23, President of Alpha Gamma Delta Marisa Cogswell '23, and President of Sigma Delta Cristina Contreras '22 did not provide a comment on the allegation. Alpha Omega Epsilon, Alpha Phi, and Alpha Gamma Delta, as well as Pi Beta Phi are part of the Panhellenic Council. The Sigma Delta Sorority is part of the Multicultural Sorority and Fraternity Council.
President of Omega Phi Beta Sorority, which is also not affiliated with the Panhellenic Council, Aleisha Vera Ramos '21, responded with the following:
"Omega Phi Beta will always condemn ALL forms of violence towards women; recognizing it hinders progression, we have established our National Philanthropy to Raise Awareness of Violence Against Women. If these allegations are correct, it should concern all members of the Rensselaer community regardless of Greek-affiliation. We hope that a proper investigation is held and its conclusion is shared publicly, and we wish peace to all that have been negatively affected."
Correction: A previous version of this article stated that the Sigma Delta sorority is part of the Panhellenic Council and that Marisa Cogswell was part of the Class of 2022. The Polytechnic regrets these errors.