Freshman Elections
7.8% turnout for freshman elections, down from 22.1% last year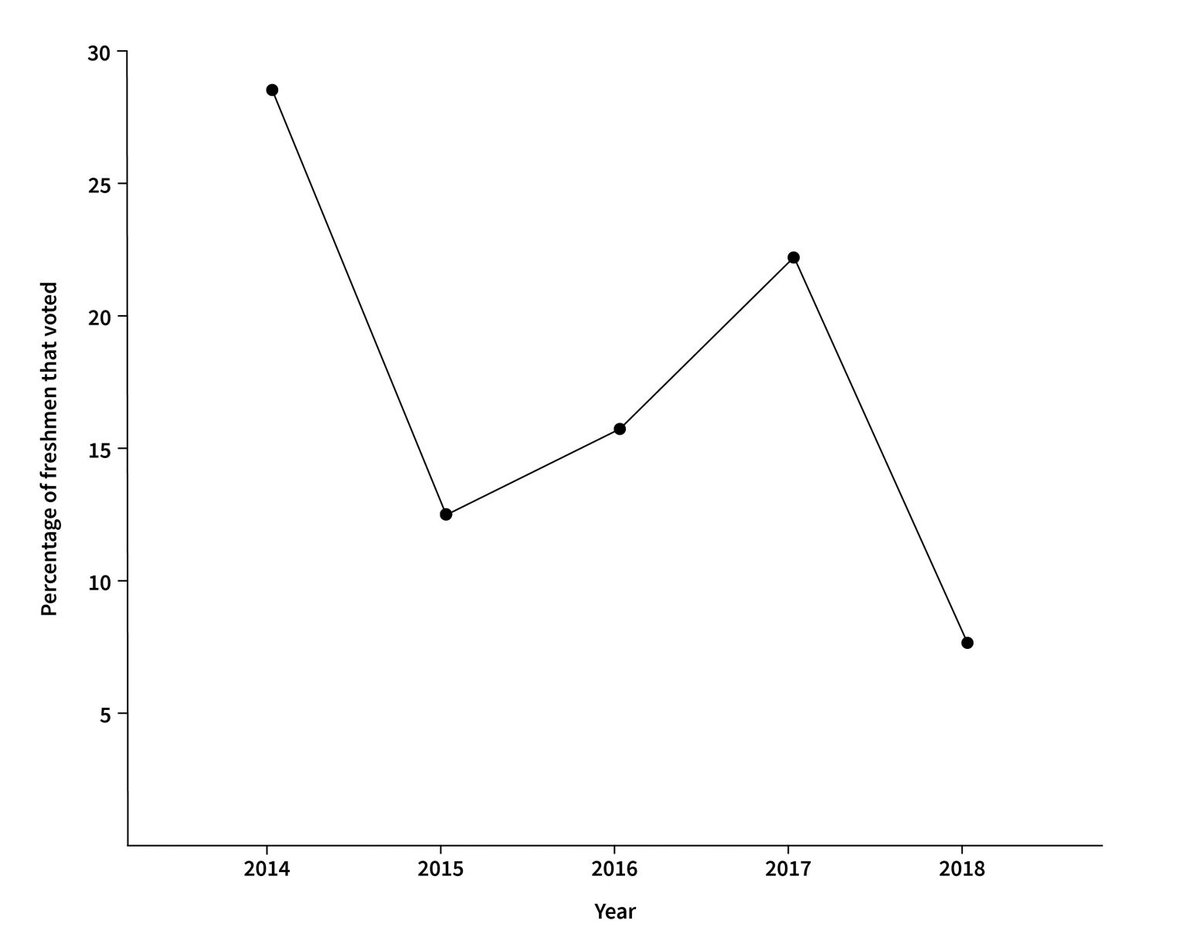 On October 3, freshman elections were held across campus with the lowest turnout in at least six years. 138 freshmen voted in three different locations: the Darrin Communications Center, the Commons Dining Hall and the Student Union. 
Chevy Chen '22 won the presidency over Julius Tapert '22, with Chen receiving 88 votes compared to Tapert's 39. The vice president race was even closer, with Isabella Janssen '22 winning 72 to 53 over Anisa Misra '22.
There were four senator positions available, but only three candidates received the necessary signatures to be considered an official candidate. These three elected senators are Naya Murdock '22, Aloni Jordan '22, and Emi Ahlo '22. The fourth slot was then open to write-ins, and Rhea Banerjee '22 won with 5 votes. 
There were eight representative slots, however, only seven candidates received the signatures and went uncontested. These new representatives are Jeffrey Chai '22, Chloe Esperance '22, Destiny Santalucia '22, Kelvin Martinez-Gomez '22, Deepika Kothakapa '22, Saaif Ahmed '22, and Ria Paradkar '22. The write-in vote was won by Reno Malanga '22 with 10 votes.