On-Campus Event
Exploring Dungeons & Dragons with the RPI Players' performance of She Kills Monsters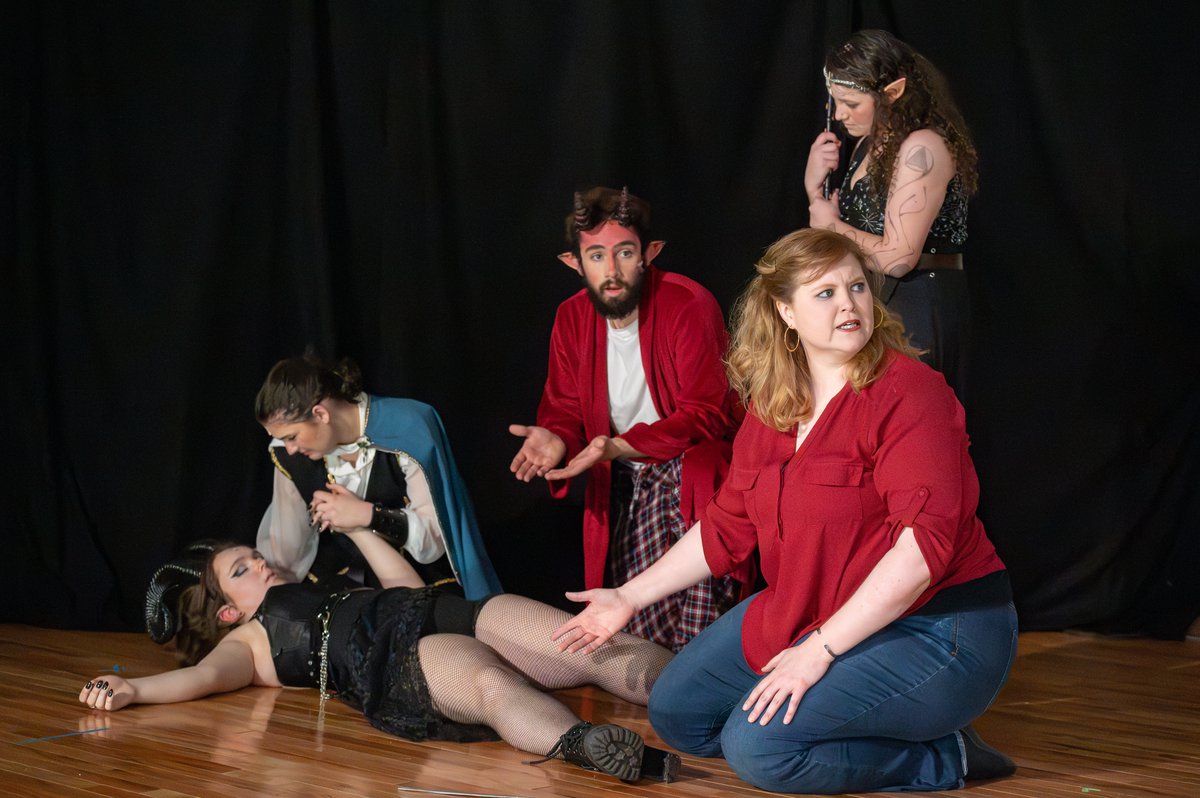 Last week, the RPI Players presented She Kills Monsters at the Sanctuary for Independent Media in Downtown Troy. Though not their normal space, the troupe used outstanding set design to complement the layout of the venue and separate the different scenes of the play.
She Kills Monsters centers around Agnes, played by Graduate student Janine Bower, whose family died when she was young. Among the deceased is her sister, Tilly, whom Agnes strives to get to know when she finds one of Tilly's games of Dungeons & Dragons.
Transitioning back and forth between Agnes' life in the real world and her exploration of D&D, the Players made use of the main stage on the same level as the audience and an elevated stage to the right. Additionally, they highlighted the real life scenes in traditional cool white spotlights, while scenes within the game consisted of purple and green. The contrast in these lighting techniques helped the audience follow the plot, and isolated the different sections of the story. The light setup was also quite dynamic throughout the show, flashing red when a game player was injured by an assailant and frequently going into complete darkness to allow the set of the D&D game to be replaced by that of real life.
A main element of the performance that stood out to me was the various fight sequences featured throughout the game. A large portion of D&D is about going on preassigned quests and fighting whatever enemies the characters encounter. The troupe performed a series of action sequences that appeared very realistic. The careful choreography involved all the characters and effectively displayed the characters' teamwork as the players defeated their enemies.
The overall performance created a dynamic experience for the audience, effectively portraying the story and keeping the audience engaged while efficiently moving through the plot.
The RPI Players also performed She Kills Monsters last weekend on Friday November 17 and Saturday November 18 at 7 pm in The Arts Center of the Capital Region.
"She Kills Monsters" is presented in arrangement with Concord Theatricals on behalf of Samuel French, Inc. www.concordtheatricals.com