On-Campus Event
PSS: Winter Carnival welcomes students with activities and prizes
Rensselaer's annual Winter Carnival was a day full of fun festivities—games, prizes, and food crowded the East Campus Athletic Village. From 11 am to 3 pm on February 11, students and community members participated in activities led by volunteering campus clubs.
Under tents outside of the arena, people played games for tickets. Several games included ring toss, quadball, and soccer ball shooting. There were animals in a petting zoo as well, including a llama, a few ducks, and a goat.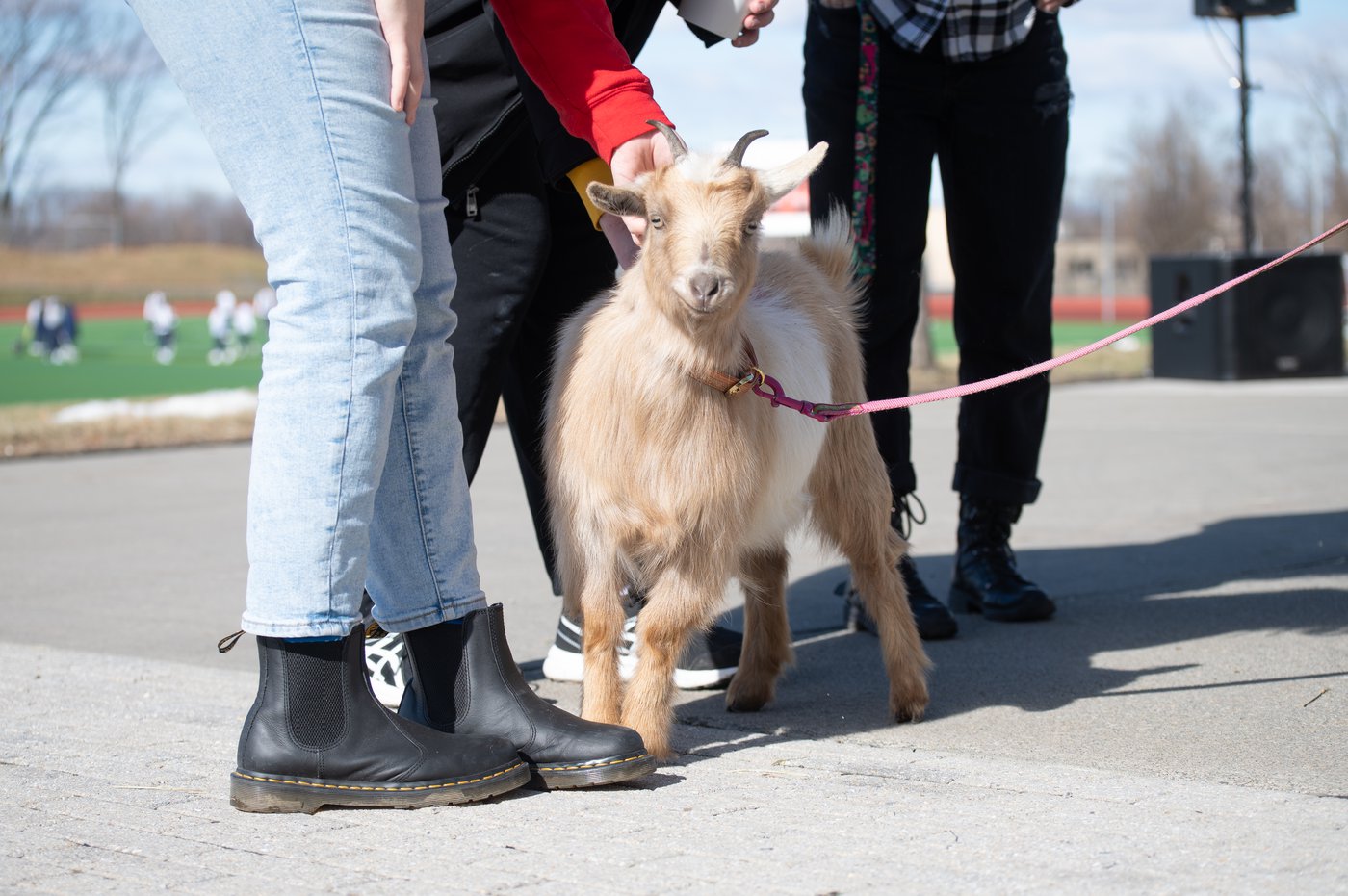 Inside, there were prize booths, an inflatable obstacle course, sign making, and stuffed animals that people made themselves. People used their tickets that they won from the games to purchase bags, blankets, mugs, or their own plushie to stuff.
Student dancers from Eighth Wonder and RPop then performed for the audiences, followed by student musicians.
Organizations and clubs involved included the Dance Dance Revolution club, the Rensselaer Rocket Society, the Hong Kong Student Association, UPAC, Phi Iota Alpha, Hack RPI, Pi Beta Phi, Circle K, Fiji, ACM-W, Project Sunshine, WRPI, Quidditch, Habitat for Humanity, Alianza Latina, 8th Wonder, Rpop, RMA.
At the end of the day, people put their extra tickets into a raffle to win prizes, such as a pen set, speaker, polaroid camera, and even a computer monitor. The Winter Carnival was a fun way for students to spend their Saturday afternoon and come out with something rewarding.