Women's Hockey
Engineers soar over Skyhawks in double shutouts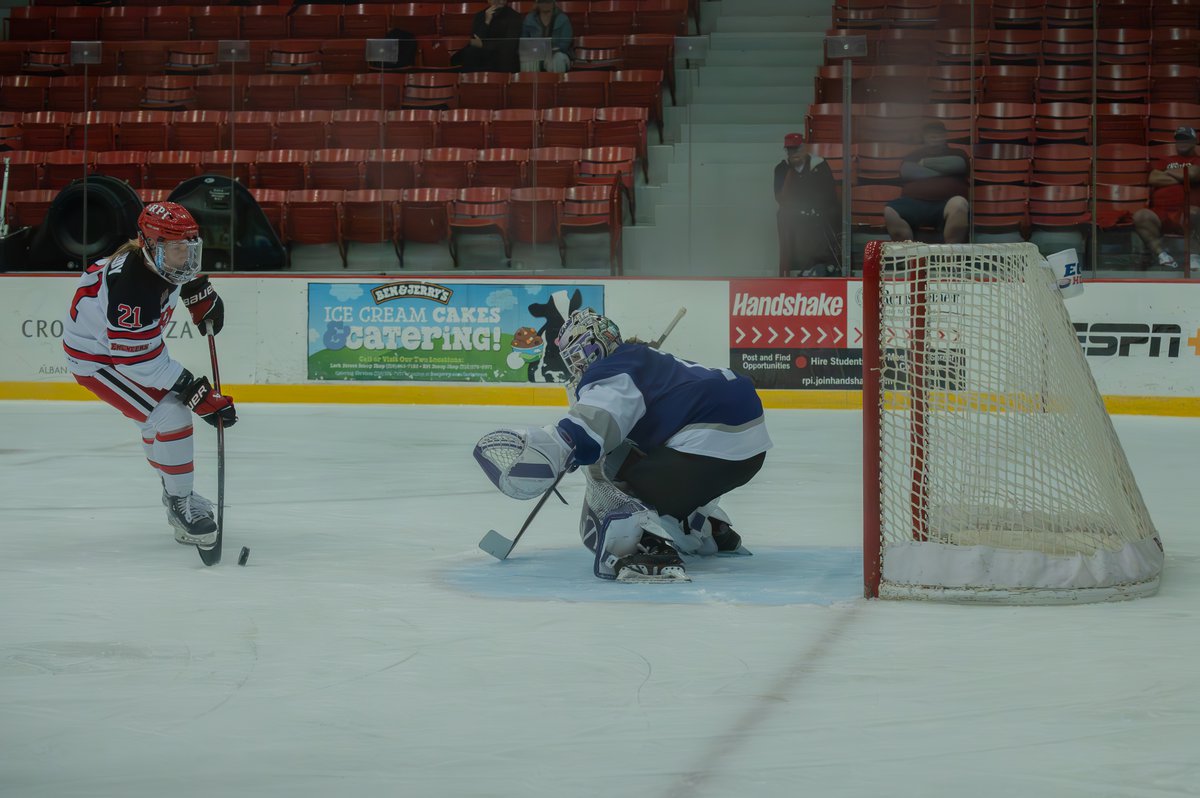 The Engineers defeated the Skyhawks in back-to-back shutout games, winning 1‒0 and 7‒0. RPI's Nina Christof scored the winning goal in the first game of the series and twice more in the subsequent game. Goaltender Reese Keating enjoyed her first collegiate shutout game with 17 saves.
The weekend's first game started off strong with RPI scoring late in the first period. Christof ricocheted the puck off the goal's right post into the net. The rest of the game was a suspenseful stalemate, with a final score of 1‒0.
The Engineers were fierce during the start of the second game. Christof scored the first goal five minutes into the first period, elegantly skating through two defenders to flick the puck over the goalie and into the net. Six minutes later, Isabelle Hardy maneuvered through the Skyhawks' defenders to score an unassisted goal, bringing the Engineers up 2‒0. To finish off the first period, Ellie Kaiser scored with a beautiful setup from Maddy Papineau and Marah Wagner.
No time was wasted in the second period as Georgia Bailey scored in the first two minutes from a masterful give and go play with Nyah Philip. The Engineers continued being an offensive powerhouse by scoring a shorthanded goal from Christof, her second of the game. The Engineers offense and defense continued to be strong for the rest of the period.
The morale was high going into the third period. 55 seconds in Marah Wagner shot the puck at the goal, sending it vertically in the air off the goalie. Kaiser noticed the puck immediately and tapped it into the goal once the puck hit the ground. Mika Jahnke scored the Engineers' final goal of the game 12 minutes later, steering through the Skyhawk's defenders and gracefully shooting the puck into the goal, making the final score 7‒0.