FOOTBALL
Engineers exterminate Yellowjackets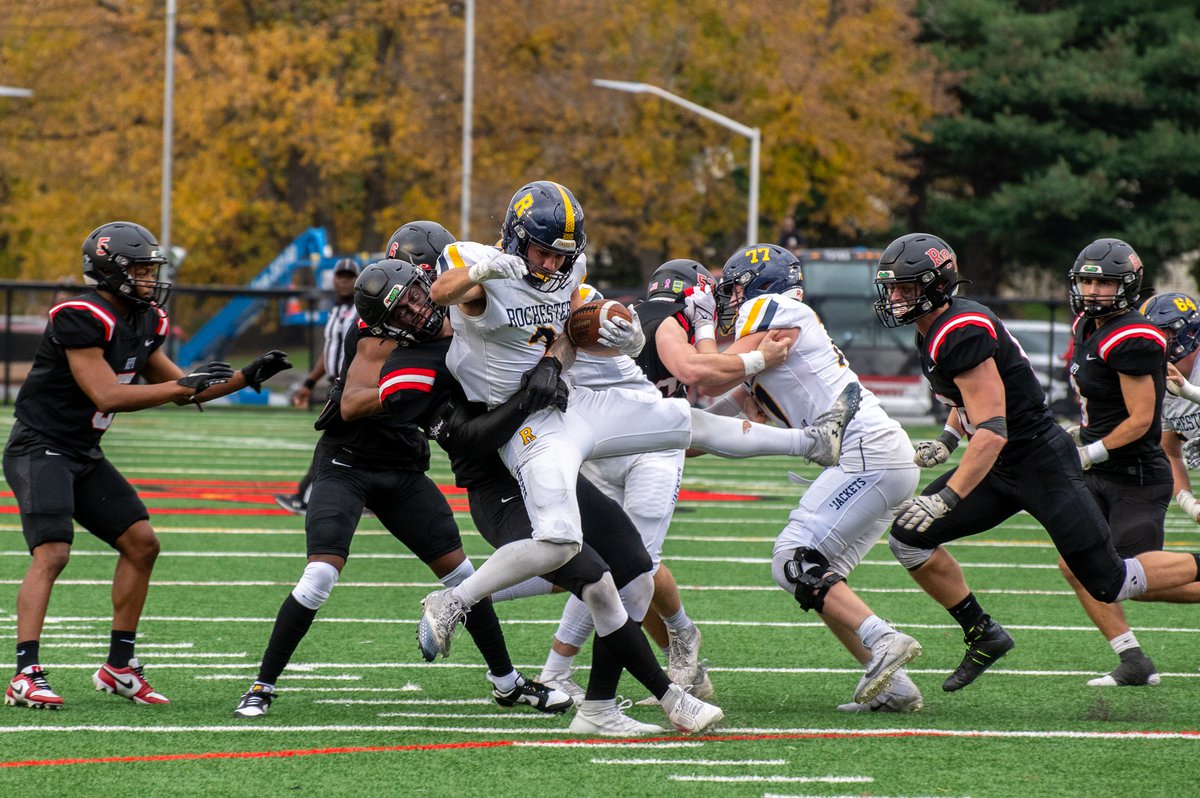 The Engineers defeated the University of Rochester Yellowjackets with a colossal 49‒10 win. The Engineers dominated the first quarter, scoring the first touchdown by coasting through the middle of the Yellowjackets defense two minutes in. Soon after, RPI linebacker Anthony D'Agostino intercepted with a 35‒yard pick‒six. The first quarter ended with a 21‒0 lead for the Engineers.
The Engineers started the second quarter strong, scoring a touchdown a minute and a half in. After a slight struggle to get through the Yellowjackets defense, quarterback Jake Kazanowsky made the quick decision to rush the middle of the defense, scoring a touchdown eight minutes in. At the end of the quarter, the Yellowjackets scored a field goal. The Engineers were up 35‒3 at the end of the first half.
In the second half of the game, the Engineers maintained their lead by scoring two touchdowns and only letting the Yellowjackets score one. The game ended with a score of 49‒10. The Engineers victory brings their record to 7‒1 for the season. Click here for the box score and here for the RPI TV broadcast. The Engineers take on Hobart College on November 4 at Boswell Field in David J Urick Stadium.