Interview
Engineering Ambassadors go abroad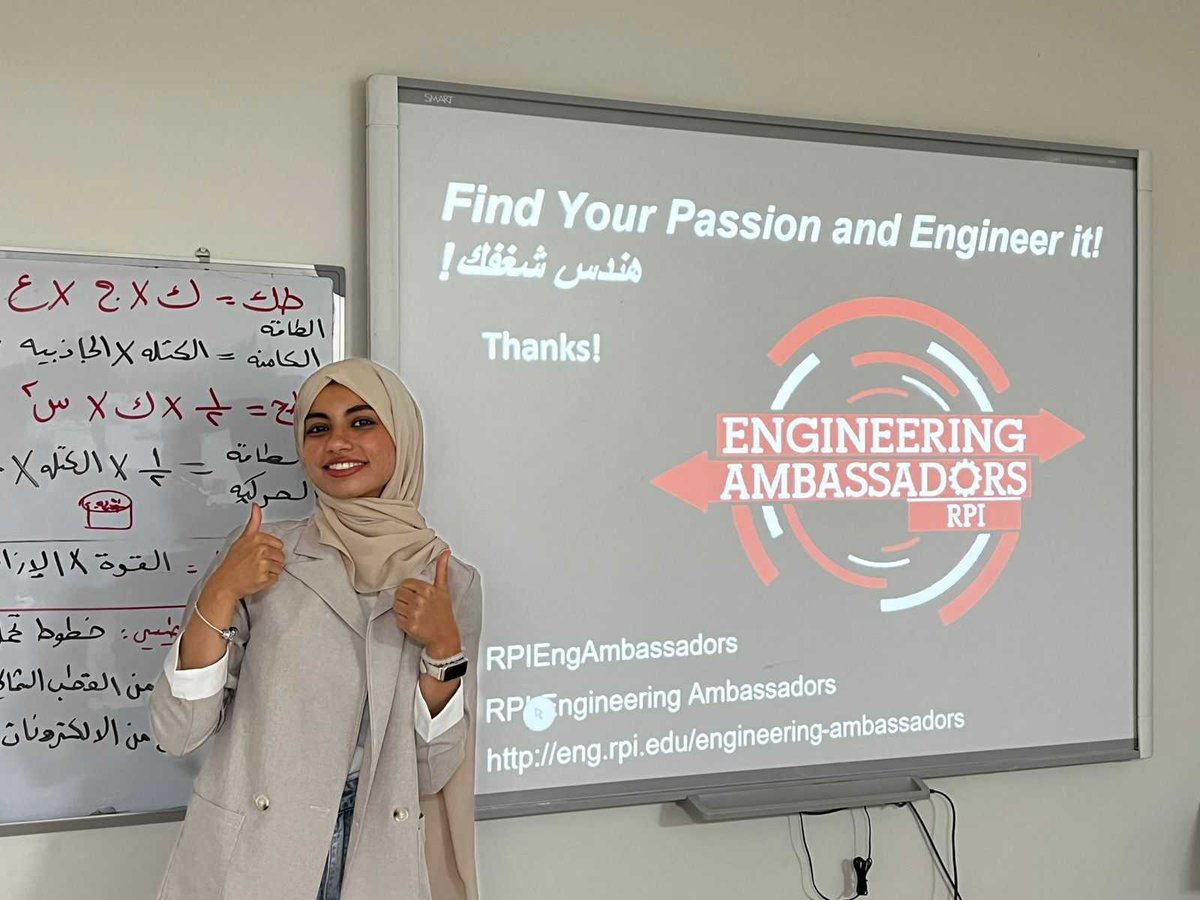 Rensselaer's chapter of Engineering Ambassadors is an organization that aims to broaden the knowledge of students in grades K-12 in different concentrations of engineering. The club sends members to various schools around upstate New York on a weekly basis to present and deliver hands-on activities, engaging the students with engineering topics. Layan Kazem '24 is a senior member of this club; unlike others, she expanded the club's mission to the international scale. This is especially monumental because the club's impact has mainly stayed within the U.S. Furthermore, members rarely present independently or go to these schools alone. Yet, Kazem did this project on her own from start to finish.
In her youth, Kazem herself was a part of a gifted program in Saudi Arabia that enabled her to explore research opportunities. As such, she understands the true impact that one lesson can have on someone's future. This past summer she returned to her former high school to present at the same program she was in. During her time there, the school asked if she could present to their engineering group about the specifics of the field.
Kazem realized this request aligned with the beliefs of Engineering Ambassadors' mission. So, she asked Engineering Ambassadors Club Advisor Michelle Skomsky if she could help out. Kazem went to work organizing the classes to teach the students and translated all the material into Arabic. She also received some help from her family. In particular, her sister, a mechatronics and robotics engineer, helped Kazem to understand the fundamentals of electrical engineering. After all her efforts, Kazem delivered two standard Engineering Ambassador presentations—one on how to design a safe roller coaster and the other to introduce electrical engineering.
As an Engineering Ambassador, she had specific training and knowledge of how the club operates. But, she broke from the conventional way the club reaches schools by working without the typical support from the organization. She's proud to take Engineering Ambassadors mission to an international level and hopes it'll inspire other ventures the club embarks on.