Empac Event
Clouds and waves wash into EMPAC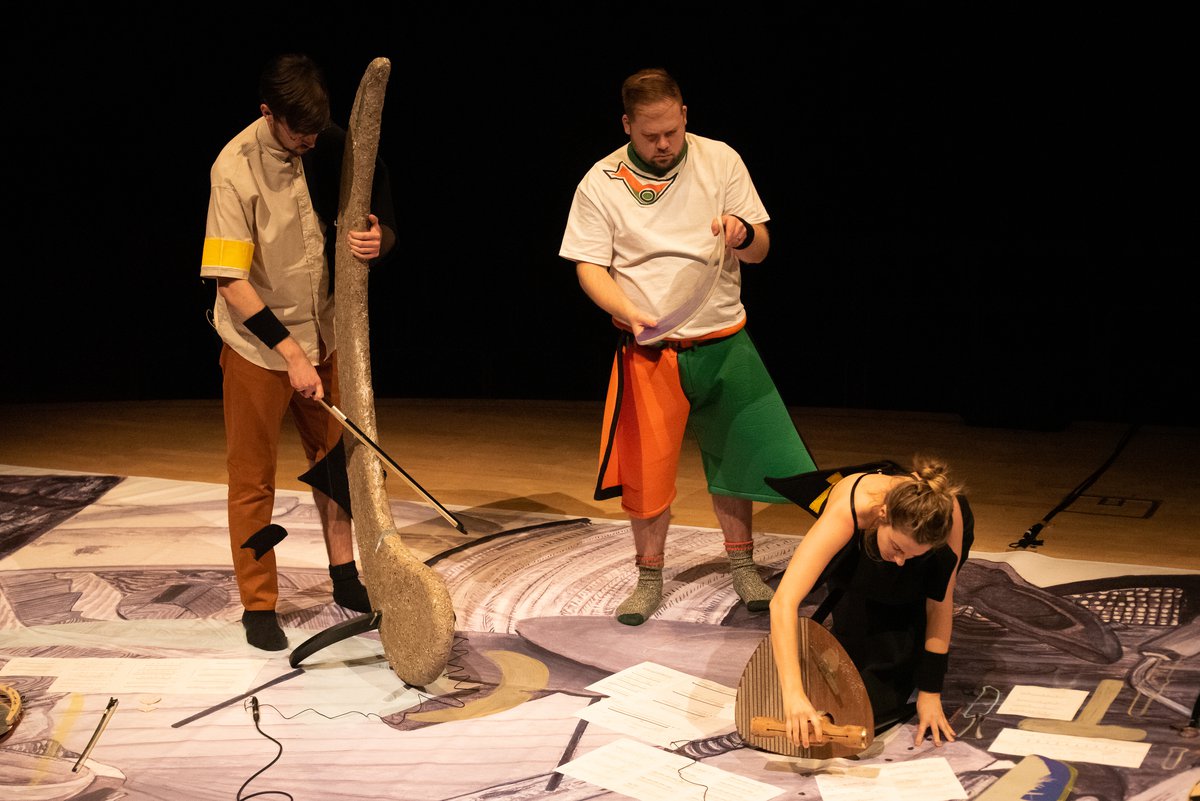 The performance by artist Ana Navas and composer Mirtru Escalona-Mijares titled Cuando las nubes eran las olas (When the clouds were the waves) was a beautiful sound performance held at EMPAC this past Friday, January 13. Unlike other performances in EMPAC, the audience sat on and behind the stage in the concert hall, staring off into the empty rows of seats in the hall. .
As the lights dimmed down to start the show, the audience stared into the empty concert hall chairs while composer Escalona-Mijares sat in the front directing the concert's sound. With the darkness of the hall surrounding the audience, the calming but intense music and sounds were very prominent.
Escalona-Mijares finished his section, and three performers came onstage. Only a few feet from the audience, laid a beautiful canvas on the ground with different objects scattered around. The three performers started another musical piece using these objects.
As the performers continued to move around the stage playing music, they used the objects and musical instruments to assemble new instruments. The music was dynamic, with both percussion and soft wind sounds from a whistle-like instrument. The background music had few words, with only some in Spanish—the main focus was on the different sounds the performers were making.
The three performers began to work together to make three different larger musical instruments with many smaller objects. As they began to wrap up, the lights dimmed, and they started to slowly put all the pieces back to their original spots on the canvas. Here the show seemed sadder and slower as the performers put away their instruments.
At this point, the show appeared to be at its close. However, the performers continued to repeat the process of creating instruments until they finally finished, and only then did the show have its finale. Having the performers repeat this process brought more parts of the piece to light since the audience saw what the performers were doing for another time. The performers in the piece moved rather slowly, highlighting every movement they made. From the audience's point of view, it was confusing whether or not it was the exact same performance, making the piece feel strange and confusing. The second time they created their instruments, they kept them on stage for future use, giving a hopeful ending to the audience.