Album Review
Break-up mixtape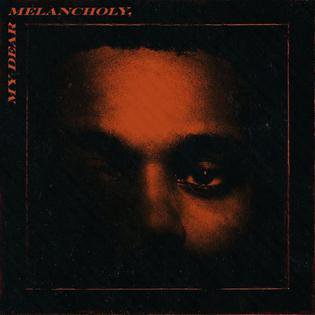 Surprising his fans, The Weeknd released a mixtape, My Dear Melancholy, on March 30. This was the Canadian singer's first extended play, and it features French techno artist, Gesaffelstein. As a big fan of The Weeknd, I was excited when I heard this was released. Even though there are only six songs, the singer had a very clear message in mind when creating this masterpiece.
Abel Makkonen Tesfaye, better known by his stage name, The Weeknd, is an Ethiopian-Canadian singer-songwriter. He gained public recognition in 2010 through YouTube, and two years later released his first compilation album, Trilogy. Of his many songs, he is best known for his single, "Earned It," which was featured in the Fifty Shades of Grey soundtrack. Additionally, the song "Starboy," released as part of the album Starboy in 2016, gained much appreciation from the public. After three years, The Weeknd finally announced a new project in the making, leading up to the release of My Dear Melancholy.
With clear signs that this album is based on The Weeknd's recent break-up with singer Selena Gomez, the tone of My Dear Melancholy is rather somber. The songs focus on the singer's love for Gomez, strongly hinting at how he regrets ever being with her. The first track, "Call Out My Name," talks about how The Weeknd always put Gomez first; sources say that he was a big supporter of Gomez as she struggled with lupus. Although this song is slow, a majority of the album is layered with heavy techno music. The fourth track, "I Was Never There," features Gesaffelstein. While I didn't enjoy this song as much due to its techno feel, it definitely fits in well with the rest of the album.
My favorite song from the album is the sixth track, "Privilege." For me, this song stands out with its very convincingly heartbreaking combination of The Weeknd's soothing and mesmerizing voice with the somber background music. His voice flows well with the music produced, leaving the listener hooked to the rise and fall of the song.
Altogether, while this mixtape may be on the darker side of The Weeknd's work, it is still worth listening to. The songs tell a story of heartbreak, and the pain behind moving on. Because he is one of my favorite R&B singers, I would highly recommend this album to anyone looking for a good cry or even just to relax.