Album Review
Vance Joy's Nation of Two offers listeners relaxing, somber sound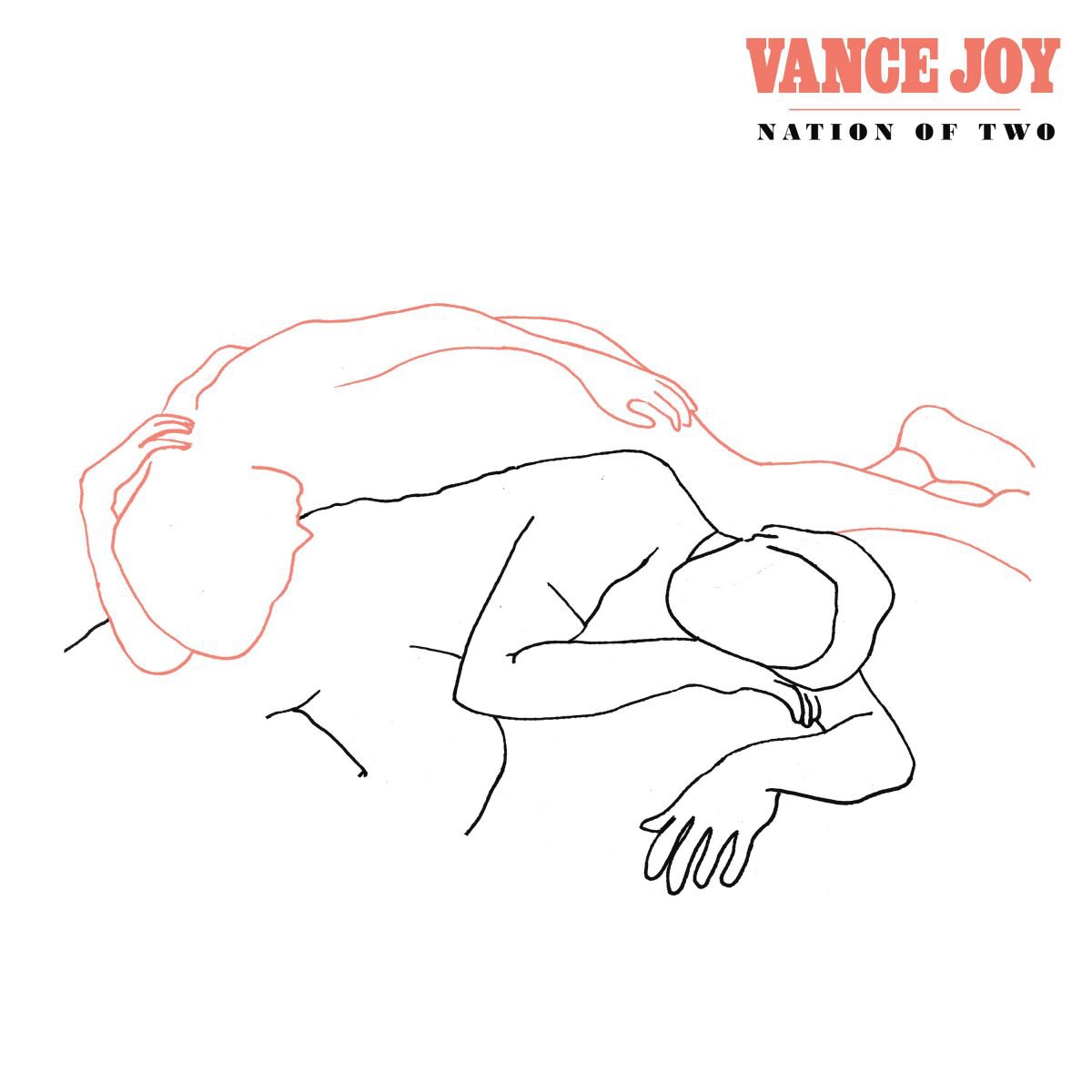 Released late February, Vance Joy's second studio album, Nation of Two, showcases the singer's signature sound through a variety of songs. As a casual listener of indie pop and alternative music, I enjoyed it.
James Gabriel Keogh, better known as Vance Joy, is an Australian singer and songwriter. He is well-known for his 2013 single, "Riptide." Like most people, this song was my first introduction to Joy. I very much enjoyed his soothing, yet husky voice combined with his storytelling lyrics. In 2014, Joy released his first debut studio album, Dream Your Life Away, which featured the already popular tune "Riptide," and received much praise for his up-and-coming solo career. In the following years, fans anticipated the release of new music, leading up to Nation of Two.
This album highlights Joy's artistic strengths through the combination of his voice and lyrical choices. While most of his songs are sweet, soft, and generally full of pain, the first song in the album, "Call If You Need Me," is noteworthy, mainly for its lyrics. This song describes the difficulties attached to moving on, and facing life's problems. Joy emphasizes that he's only a call away, and will be there for support. This sweet message is paired well with guitar strumming, creating a comforting melody. Other songs, like "Lay It On Me" and "We're Going Home," also feature background guitar riffs.
Personally, I enjoyed "Saturday Sun"—the fourth song in the album—the most. This track is appealing to me, because it features upbeat background music with ukulele, and thoroughly represents the versatility and range of Joy's voice. In the song, he is able to sing with a deeper voice, and suddenly reach high pitches as the music changes. Vance Joy is definitely my first pick artist when I'm in the mood for a slow, flowing album. Many of his songs sound similar to each other, and, for that reason, prove to be a great playlist for when I'm doing homework or relaxing.
Altogether, if you are looking to relax or are in a somber mood, this is the album for you. Joy graces his audience with a variety of songs that preach the importance of love, and how sometimes it's hard to move on by yourself; he emphasizes that people need support, and asking for help or comfort doesn't make you weak, but rather makes you human.
I would highly recommend Nation of Two, for it probably has something for everyone. We all need a reminder here and there that we need to be loved, and Vance Joy provides that with his alluring voice.