Editorial Notebook
Backing the birds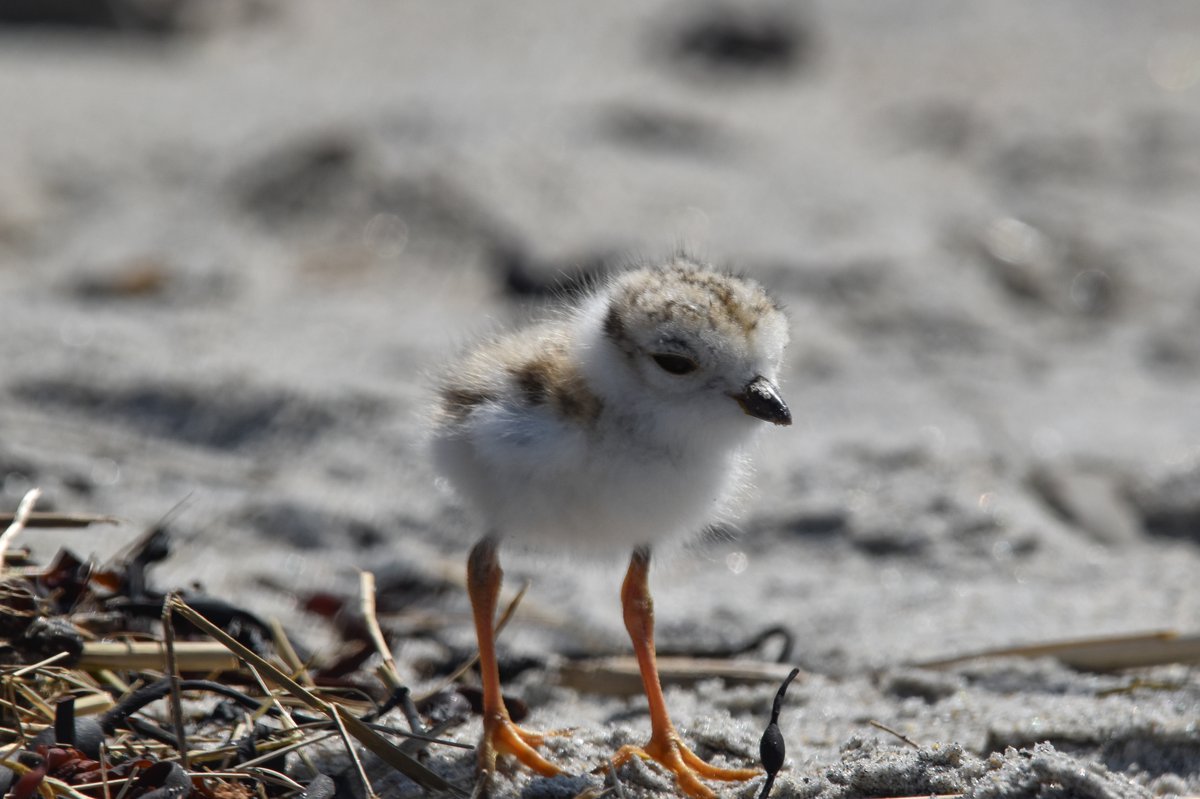 About seven years ago, a friend introduced me to birdwatching. In middle school, it was a medium to make friends and nothing more. However, as the years passed, I began to understand my friend's passion and adopted it as one of my own. As those close to me know, birdwatching has become an integral part of my life. I have dedicated spreadsheets, research projects, phone apps, and photography equipment all to the pursuit of my avian ambitions.
This past summer, I volunteered with the Piping Plover Project, run by the New Hampshire Fish and Game Department. With the development of coastal areas, piping plovers rapidly declined in number across New Hampshire to the point where they were eradicated from the state. I grew up spending my summers on the New Hampshire seacoast and the plovers have always been a welcome sight. The birds spend most of their time up in the sand dunes, but I have fond memories of walking the beach with my family and watching the chicks teetering on the water's edge, trying to keep up with their parents without toppling over. The project has been a massive success, and I've gone from seeing the plovers a few times a year to nearly every day. Yet at the same time, there is still so much work to be done. This year, the Fish and Game Department believes two eggs were illegally stolen from a nest and the heavy foot-traffic on the Seabrook and Hampton Beaches has proved dangerous in the past few years to the small chicks.
Before I came to Rensselaer, I spoke with Laura McCarthy, the Network Engagement Manager at the National Audubon Society, about bird-related opportunities in the Capital district. I was thrilled to have her remember the encounter and approach me months later about the Audubon Youth Advocacy Program. She connected me with Erin McGrath, the organization's Senior Policy Manager. With Erin's experience as a lobbyist, she helped teach me the skills and knowledge needed to maneuver New York state government and effectively communicate my beliefs with legislators. The event took place February 28, but it was moved online because of inclement weather.
I met with the offices of Legislative Director Meghan Geils, New York State Senator Jacob Ashby, and Assemblymember Jeff Gallahan to discuss funding towards Audubon's conservation efforts. The Environmental Protection Fund, and specifically the Zoos, Botanical Gardens and Aquaria grant program, are crucial to Audubon's work. Other students and I spoke about our passion for birds and conservation, but also about the importance of the funding that the EPF and ZBGA provide. I have seen firsthand the success that similar programs have had with New Hampshire's Piping Plover Project. When the project started in 1997, there were only five nesting pairs. This past year, that number is believed to have increased to 16. Audubon is doing fantastic work to protect birds and their habitats. With the funding they receive, I believe that they will continue to expand and educate others of a pressing environmental concern.
The New York State Budget is due April 1. This year, the proposed budget saw the ZBGA's funding decrease from $20 million to $18 million, a reduction that would limit Audubon's ability to educate, protect, and conserve. Audubon reached out to me, and in turn, I am reaching out to spread awareness about the work they are currently doing.
I want to thank Laura, Erin, and everyone else that helps with the Audubon Youth Advocacy Program. They provided a great opportunity for me to learn more about environmental conservation and get involved with the organizations and communities near me. Whether it be birds or any cause that inspires you, someone will benefit from your interest and passion, and I hope that you stand up for what you believe in.