Elections
Warner, Etzine win GM, PU races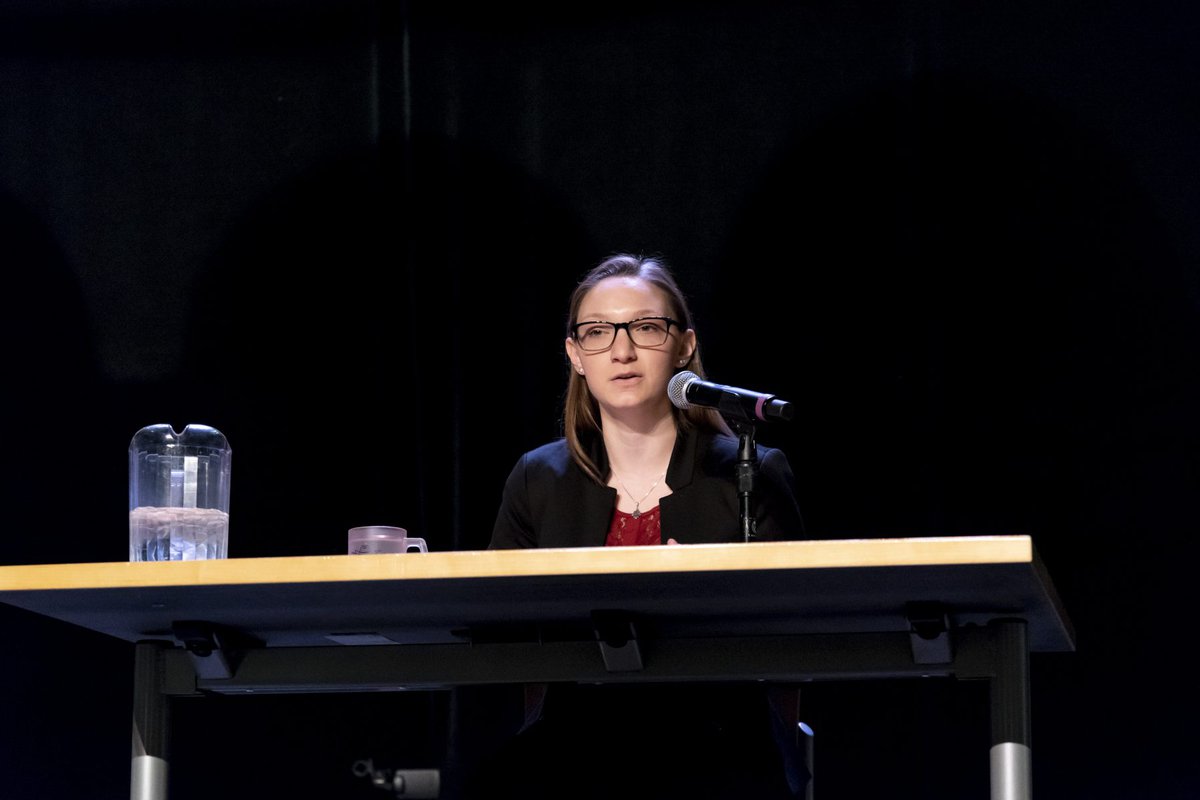 Stef Warner '19 and Justin Etzine '18 have been elected Grand Marshal and President of the Union, respectively.
A total of 2,900 students cast their ballots on Thursday, which is down from 3,044 during GM Week 2017. However, during this time, enrollment increased from 7,442 to 7,633 students. 
Only three seats for the position of Class of 2020 senator were filled, because the last seat was invalidated.
All results as certified by the Elections Commission can be found below. Winners are in bold. Asterisks indicate that the vote count contains duplicates. Italics indicate write-ins.
Grand Marshal 
Stef Warner (1516)

Nancy Bush (1312)
President of the Union
Justin Etzine (1718)

Ida Etemadi (1104)
Undergraduate President
Joey Lyons (2515)*
Independent Senators
Anthony Dai (2021)
Bryan Johns (7)
Greek Senator (Panhellenic Council)
Samantha Wong (45)
Greek Senators (Interfraternity Council)
Tomas Provencher (607)
Class of 2019 President
Kinsley Rowan (356)
Class of 2019 Vice President 
Colin Williamson (15)
Class of 2019 Senators
Andrew D'Aoust (347)
Mary Clare Crochiere (342)
Samantha Meyerson (337)
Brian Wisbauer (5)
Class of 2019 Representatives
Stephanie Tan (388)
Samantha Spano (374)
Charly Blazy (15)
Benjamin Morrison (9)
Christopher McCulloch (8)
Garrick Tsui (8)
Brian Wisbauer (6)
Stephen Duduch (5)
Class of 2020 President
Sruja Machani (693)
Class of 2020 Vice President
Steven Cano (723)
Class of 2020 Senators 
Chris Duffy (382)*
Jayshon Adams (380)
Meagan Lettko (300)*

Lily Wang (21)

Joseph Lyon (14)
Class of 2020 Representatives
Emily Blundo (459)
Ariana Gerdis (436)
Gabriella Fantell (426)
Milena Gonzalez (423)
Clarisse Baes (413)
Jeanine Moreau (409)
Alexis Castrellon (389)
Grace Roller (7)
Class of 2021 President 
Evan Lazaro (676)
Class of 2021 Vice President
Zachary Taylor (666)
Class of 2021 Senators
Jonathan Bao (468)
Advaith Narayan (453)
Nicholas Dybas (13)
Spencer Smith (4)
Class of 2021 Representatives
Lisa Sulmasy (369)
Noah Cohen (338)
Ben Longchamp (325)
Andrew Nagawiecki (307)
Timothy Cieslak (299)
Kyle Krois (296)
Baran Baysal (272)
Marc Pinto (11)
Alumni President
Ellie Mees (572)
Alumni Vice President
Hannah Merrow (300)

Trishala (TC) Chaudhary (290)
Alumni Secretary
Steve Sperazza (616)
Alumni Treasurer
Erica Lane (599)
Graduate Senators 
Lauren Gandy (168)
Heidi Niskanen (147)
The Moose DiBiasio (142)
Kinshuk Panda (141)
Kurt Dominesey (3)
Graduate Representatives
Anthony Ashley (173)
Ezra Teboul (156)
Amanda Youmans (153)
Benjamin Abramowitz (152)
David Hontz (7)
FS Promotion and Tenure Student Elected Member 
Christopher Carothers (2812)
Amendment I
Amendment II