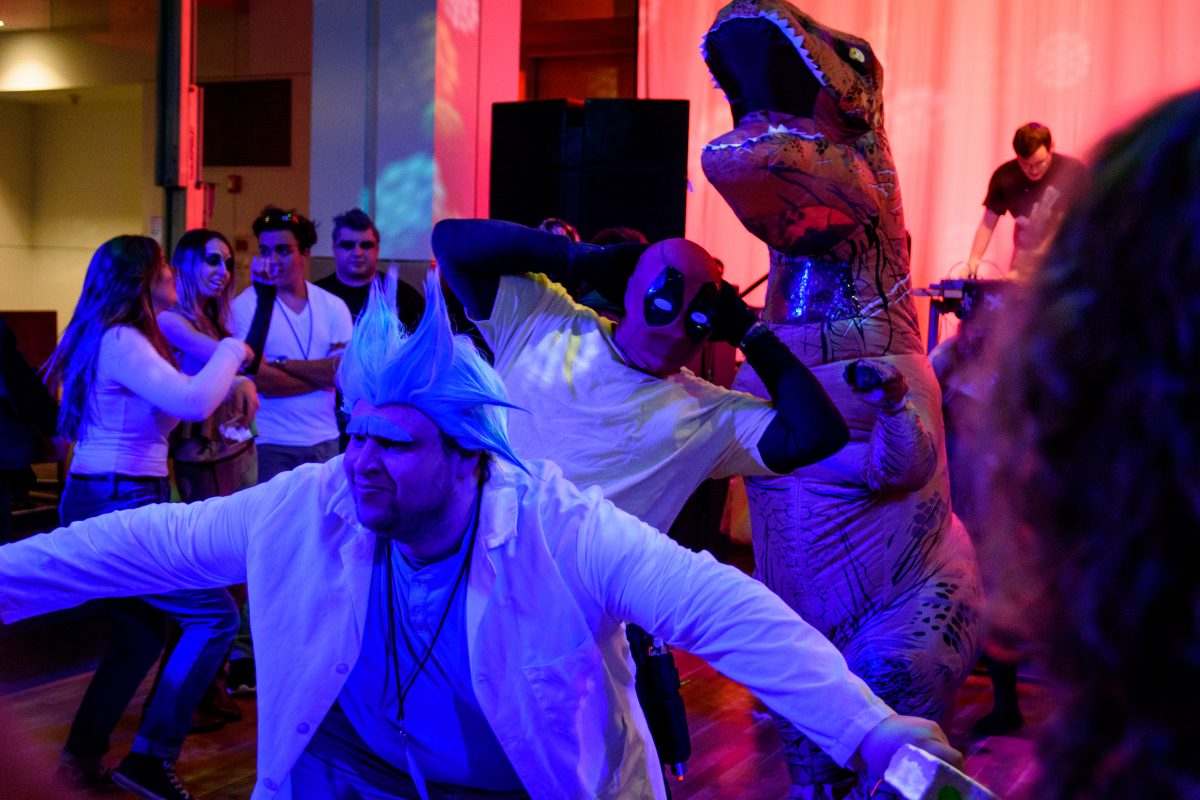 GENERICON WAS a weekend that drew people out of their dorms and onto campus.
This past weekend, Genericon XXX was held across campus—walking into Darrin Communications Center on Saturday afternoon, I received quite the shock. Genericon is an anime, science fiction, and gaming convention hosted by volunteers from the Rensselaer Science Fiction and Anime club, in collaboration with the Rensselaer Union. It runs for 48 hours, with the majority of the events being held in the DCC. Now, the XXX doesn't mean what you think it does—there were 18+ events, but the name comes from the fact that this is the thirtieth year that Genericon has been held. As a first-time convention-goer, walking into the DCC Great Hall was quite a culture shock. I stood there for a few minutes trying to digest it all, and I was lucky enough that I ran into familiar faces not too long after. There were all sorts of events and showings you'd expect from a convention, including merchandise, panels, and 24-hour showings, but my review will largely focus on one overarching thing that ties together the experience of being at a convention: cosplay.
I'm going to build off of my Snapchat story, which had play-by-play updates for curious friends. The main event I went to was the cosplay contest; there were cosplay characters from shows, movies, and games, such as Steven Universe, Harry Potter, and Zelda. To start things off, there were a series of skits. This included a comedy skit from Naruto; Steven Universe dances, including Ruby and Sapphire, and a Lapis Lazuli solo; the Overwatch reaper belly dancing with silk fan streamers; Rick from Rick and Morty winning a wrestling match; a romantic duet between Pacifica and Mabel from Gravity Falls; an Aperture turret from Portal singing opera-style; a Harry Potter spoof where Harry tries to convince Hermione that Ron is in love with him; an emo enactment of Rey and Kylo Ren from Star Wars; and Ursula from The Little Mermaid rocking to metal. In the middle, the MC stepped in and led the crowd in singing Let It Go and the Pokémon theme song. Afterwards, the contest continued with franchise showcases, including Appa from Avatar: The Last Airbender, a cast of RWBY characters, and of course, Sailor Moon—what cosplay contest would be complete without her? At the end of the contest, awards were announced, and the winners walked away with a variety of gift bags.
I felt like I was in somewhat of a limbo, because I recognized a fair amount of the cosplays, but I'm not very invested in most of them. This led to a general state of mixed feelings, where I couldn't decide whether I wanted to laugh or cry. I think this was simply because I was unfamiliar with the culture, and it seemed almost absurd, like I was stepping into an alternate reality. At the same time, however, there was something extremely heartening about being there; seeing everyone congregate to share their passion and enthusiasm through cheering, cracking jokes, and taking pictures with their favorite cosplays was definitely exciting. Although it was a step out of my comfort zone, I would certainly recommend that everyone go to Genericon at least once in their time at RPI, simply for the worth of witnessing a side of pop culture that isn't often expressed in person.