Mohammed Kalefa
Technology Director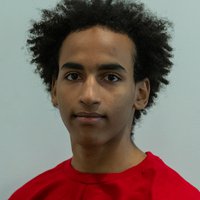 ---
Mohammed is a Computer Science junior from Brooklyn, NYC. He loves puzzle games and learning languages.
Previous positions
Technology Coordinator September 2022 to October 2022
Student Senate
The Student Senate had an atypically short meeting last Wednesday as they failed to reach quorum. Four more Senate members were necessary to meet the required 12 members for approval of most Senate actions besides secondary motions.
Student Senate
Student Senate increased Class Council dues by one dollar. Treasurer Ibrahim Ali '24 was also asked to step down after missing a budgeting deadline. Additionally, Philip Paterson '25 presented the Resident Life Report on campus housing.
Student Senate
Student Senate voted to impeach two Class of 2024 senators. The meeting of impeachment will be held October 19.