Movie Review
Superior acting, story elements elevate romcom to new heights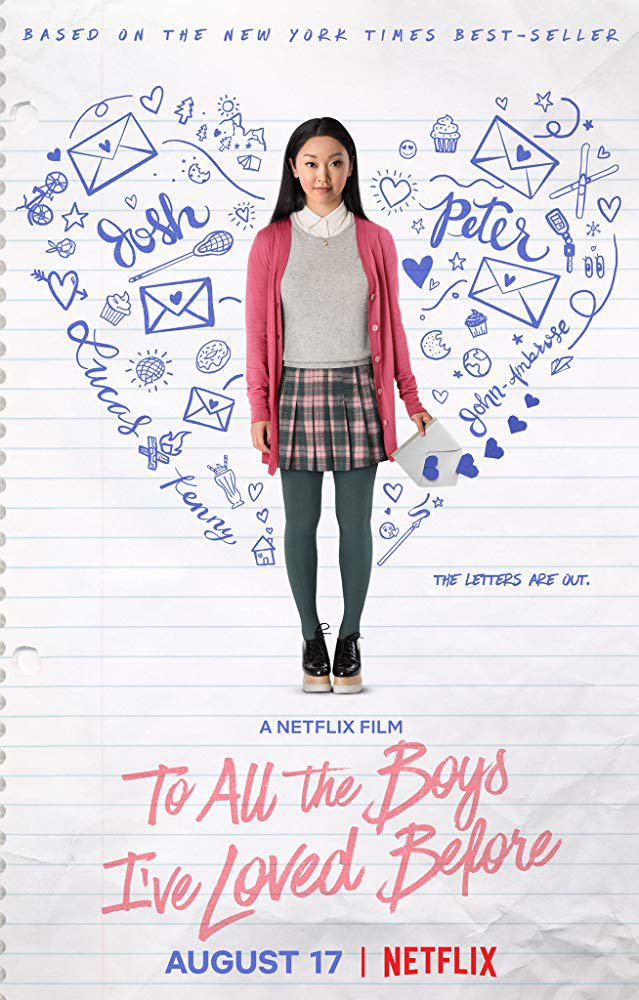 If for some reason, you had been taking a break from Netflix binge-watching like I had this past summer, then you could be excused from missing the release of the recent cinematic phenomena that is To All the Boys I've Loved Before. 
Released August, 17, 2018 on the platform, the film follows Lara Jean Covey after love letters she wrote to all her past crushes get sent out. Her story follows Lara Jean as she navigates her own introversion, relationships with past crushes, and the entire concept of high school. Though the plot may follow some typical romanticcomedy cliches, To All the Boys captivates its audience with its incredible acting and originality in storytelling.
The general consensus on the film, regardless of its actual rating, describes a cast of actors that has brought a new level of charm to the genre. On the film critic site Rotten Tomatoes, To All the Boys received an average rating of 7.3 out of 10, with a 95 percent audience score based on 44 reviews. Most of the site's top critics praise the leads, Lana Condor and Noah Centineo, for their relatable portrayals of Jenny Han's original source material, as well as their undeniable chemistry. The pair, in my opinion, definitely deserve the praise. Condor and Centineo display their characters in a way that still brings out surprises throughout the story even with the predictability of a romcom. The supporting cast also make great additions to cast as diverse captivating actors.
Another major component of the film is its unique storytelling. People who are fans of John Hughes' movies would definitely recognize similar elements of mise-en-scène, specifically in setting and composition. Each and every frame in To All the Boys visually illustrates this coming-of-age narrative using soft color tones against vibrant lighting. The focus to detail in production is very noticeable and appreciated. 
Overall, To All the Boys I've Loved Before doesn't break away from ordinary romantic comedy tropes, but embraces and elevates them through superior acting and plot.