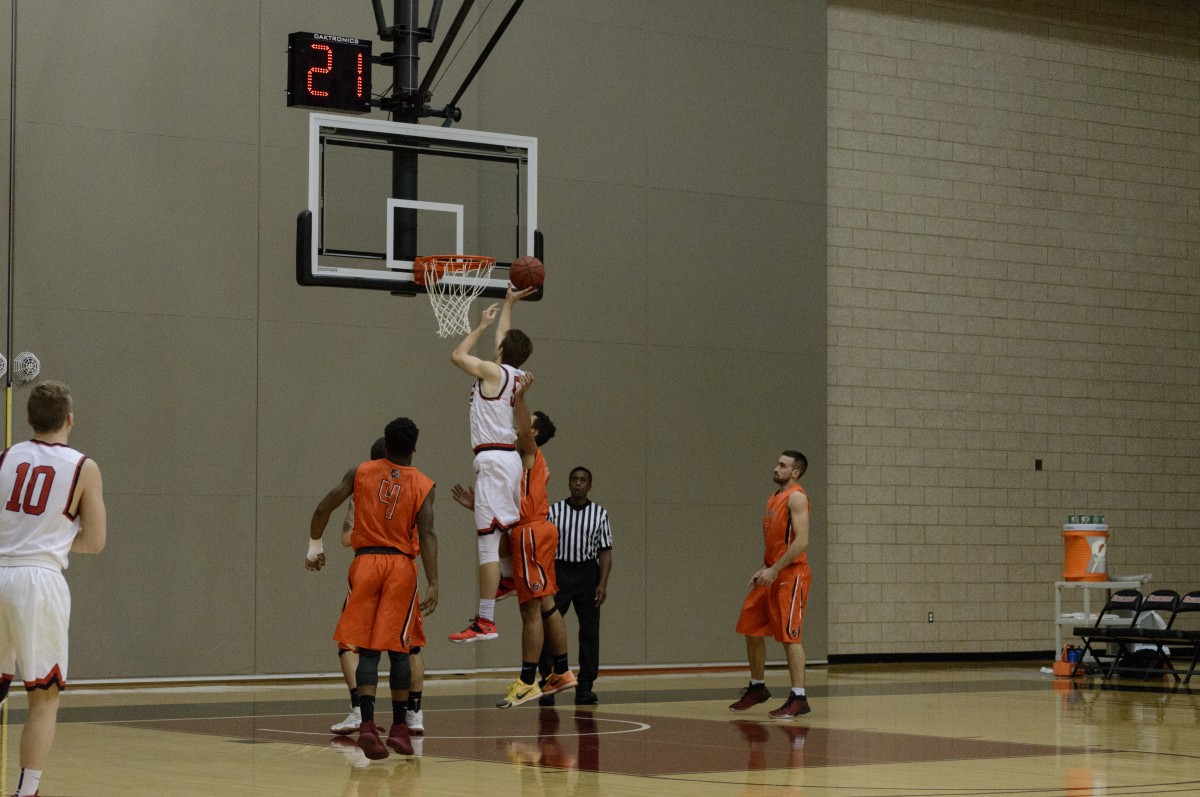 FORWARD BRIAN HATCHER LAYS the ball up to the basket for the Engineers against SUNY Cobleskill.
Over break, the men's and women's basketball teams played six games each. The men's team went 3–3, while the women's team struggled and only claimed one victory.
The Liberty League opener for both teams was home on the last Friday of December against Rochester Institute of Technology. The men's team beat the Tigers 74–70, while the women fell to the Tigers 58–48. The following day, the Engineers played their last game of 2016 at home against St. Lawrence University. Both the men's team and women's team fell to the dominant Saints, 76–63 and 69–48 respectively.
The following weekend, the Engineers were back in action, playing Clarkson University at home. With the crowd on their side, the men's team defeated Clarkson's Golden Knights 62–54. Unfortunately, the crowd did not have the same effect for the women's team, who were defeated by the Golden Knights 68–47. The day after, the Engineers travelled to Skidmore College in Saratoga. The men's team found another victory once again beating Skidmore 69–66 in a close game, but the women were once again defeated, losing to Skidmore 62–53.
The teams went their separate ways the following weekend. The men traveled to Hobart College while the women traveled to William Smith College. The men's team fell to Hobart 67–52 and the women's team fell to William Smith 72–58. The following day was brighter for the Engineers as they traveled to RIT. The women's team won their first game of 2017 against the Tigers 66–64. The men came close, but were not able to beat the Tigers in a close nail-biter, losing 63–61.
The Engineers will be home this week. They will play against Skidmore College once again and also against Union College.