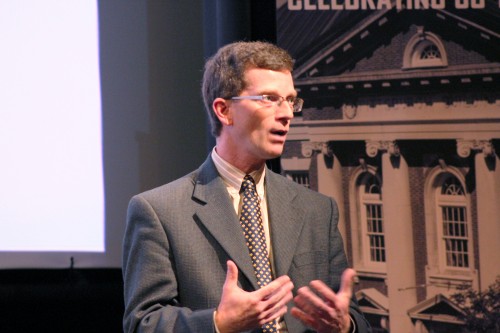 INTERACTIVE DEMO DAY ALLOWS students to display their projects to the public eye.
One of the most exciting parts of completing a project is being able to show it off. On Wednesday, November 12, students will have the opportunity to do just that at Interactive Demo Day. Between 4 pm and 6:30 pm, the doors of the Experimental Media and Performing Arts Center will be open to those interested in finding out what these technological phenomena have to offer. Often, these creations are class projects or derivatives thereof. Sometimes, however, they are organic with the students creating them completely on their own. Some have seen the public eye already, others have not. No matter what, the demos are truly spectacular. The spring version of the show included a collapsible water bottle, a magnetic origami window shade, and numerous augmented reality gadgets, among other things.
The event is co-sponsored by the Department of Communication & Media and the Severino Center for Technological Entrepreneurship in a joint effort to bring the projects of hard-working students to the world. As much as the event needs projects to demonstrate, the event needs you! Everyone is welcome to come and try everything out, including children! Families are welcome to attend.
To find out more about the event, visit: http://tinyurl.com/RPI-Demo-Day.
To find out more about the Department of Communication & Media, visit: http://www.cm.rpi.edu/.
To find out more about the Severino Center, visit: https://scte.rpi.edu.