Downtown Troy
Cafe Euphoria, downtown Troy's new trans safe-space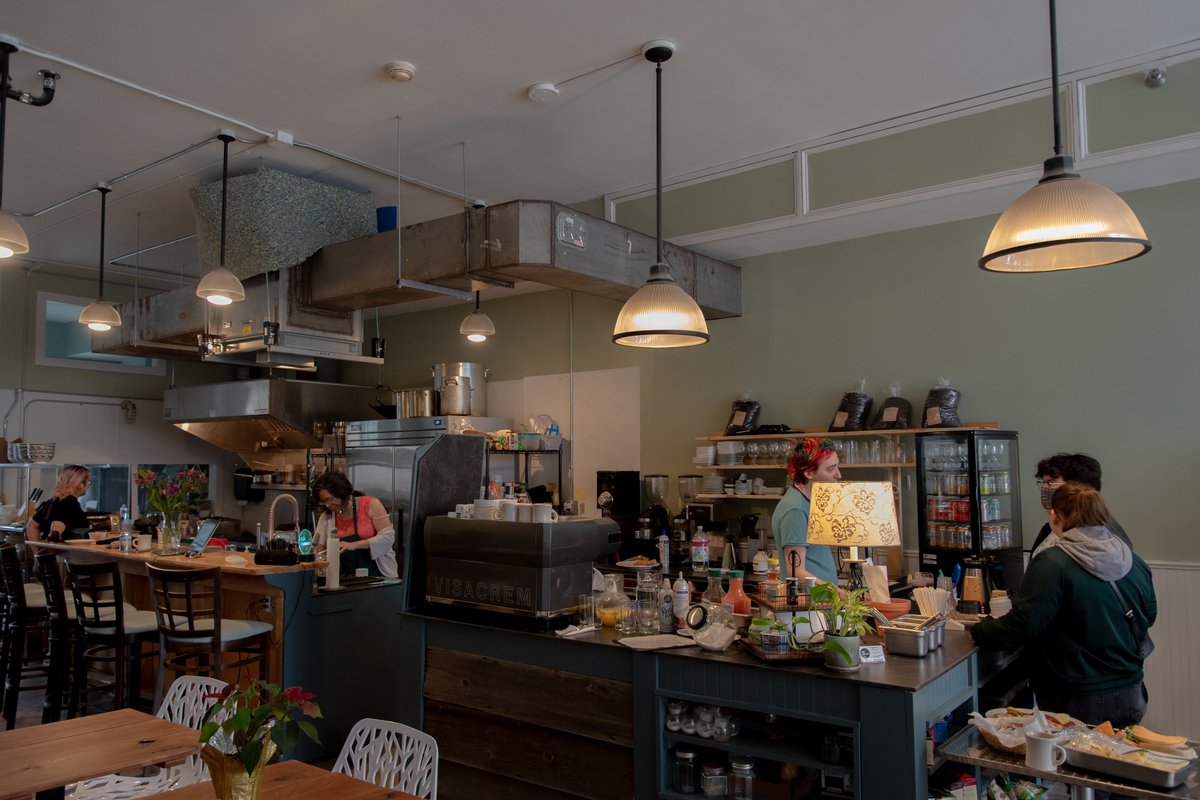 Cafe Euphoria challenges traditional ideas about labor, service, and gender identity in new and interesting ways. At the cafe's busy soft opening on March 5, Cafe Euphoria highlighted its extraordinary business model amid a buffet of Belgian waffles, smoothies, and coffee.
Shortly after entering the building, I began to read over the menu. Something I noticed is that there were multiple prices put forward for the Belgian waffles: $6, $12, and $18. I thought that they varied by size, however, as I stood in line, I saw that the waffles were simply being set aside on a dish. This gave me the impression that it was instead the condiments which cost extra.
When I arrived at the counter, Gabby, one of the staff members, informed me that there were three different pricing options: solidarity, mid, and full price. I was given a pamphlet at the counter titled "Welcome to Cafe Euphoria" which explained the prices.
"We offer an aggressive, 3:1 sliding scale pricing on a self-declared basis: Those making around $62,000/yr*—what we consider to be a "full income" from the point of view of sustainability are asked to pay full price (*$93k/yr couple, $124k/yr 4-person family. Students supported by family, please use your family income)
"Anyone making less than that may pay the middle price"
"Those from within our community (transgender/gender non-conforming) who are low income, underemployed, food insecure, have difficulty paying their rent, etc…may pay the lowest, 'Solidarity price'."
Cafe Euphoria is a business which sets the goal of providing a place of safety and community within their restaurant, rather than solely profit off of providing a service. They are first and foremost a safe space for trans and gender non-conforming people. However, they seek to bring together all people to be a place of trans visibility and solidarity—rather than an exclusive place for trans people. Since it functions as a worker-owned co-op, everyone working there is paid the same amount, and everyone has a say in the future of the company.
Atsushi Akera, one of the founders of Cafe Euphoria and an associate professor of Science and Technology Studies at Rensselaer, gave Editor in Chief Medhini Mankale '22 and I some insight on why she wanted to create this cafe. Specifically, she said that she was inspired by her time in a Discord server for trans people in the Capital District. Cafe Euphoria was first pitched as a transgender cafe to safely bring people back together during the pandemic. Her original idea was for it to simply be a cafe for members of the trans community (including non-binary and gender non-conforming members of the community). As time went on, more and more people began to add their own ideas onto the project with the building becoming a co-op, having a coworking space on the bottom floor, and including a clothing shop.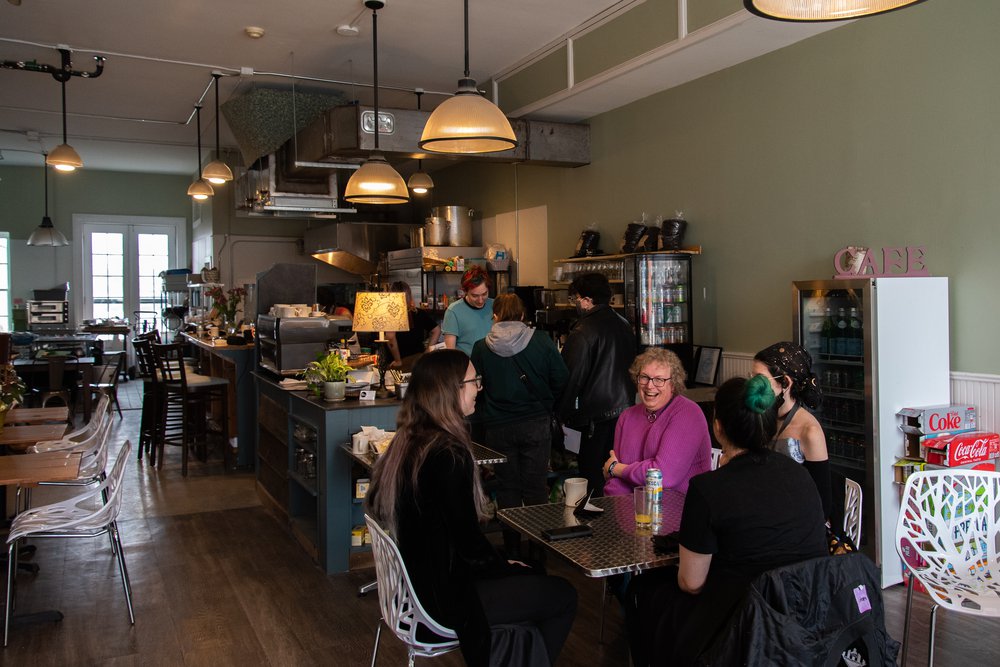 While the business is a co-op, and everyone receives the same wage from the business, members specialize in certain tasks like cooking and managing the business. In other words, everyone would provide in accordance with their abilities and be provided to on the basis of their needs.
In many ways, their collective vision for Cafe Euphoria is a utopian idea for the way businesses should operate while maximizing community benefit. It's an incredibly interesting experiment—one I think everyone should pay attention to. In the days of billion dollar companies and workers reprimanded for going on bathroom breaks, the policies of this small café succeed in providing equity and support. The co-op business model has seen a long history of opposition and repression by those who see it as a threat to their hierarchical system. And, for it to continue, it needs our support.
Cafe Euphoria's grand opening is on Friday, April 29 and its regular business hours are from Tuesdays to Fridays from 8 am to 3 pm and weekends from 9 am to 3 pm. I hope to see you there!