Club Event
Diwali show brings Bollywood to campus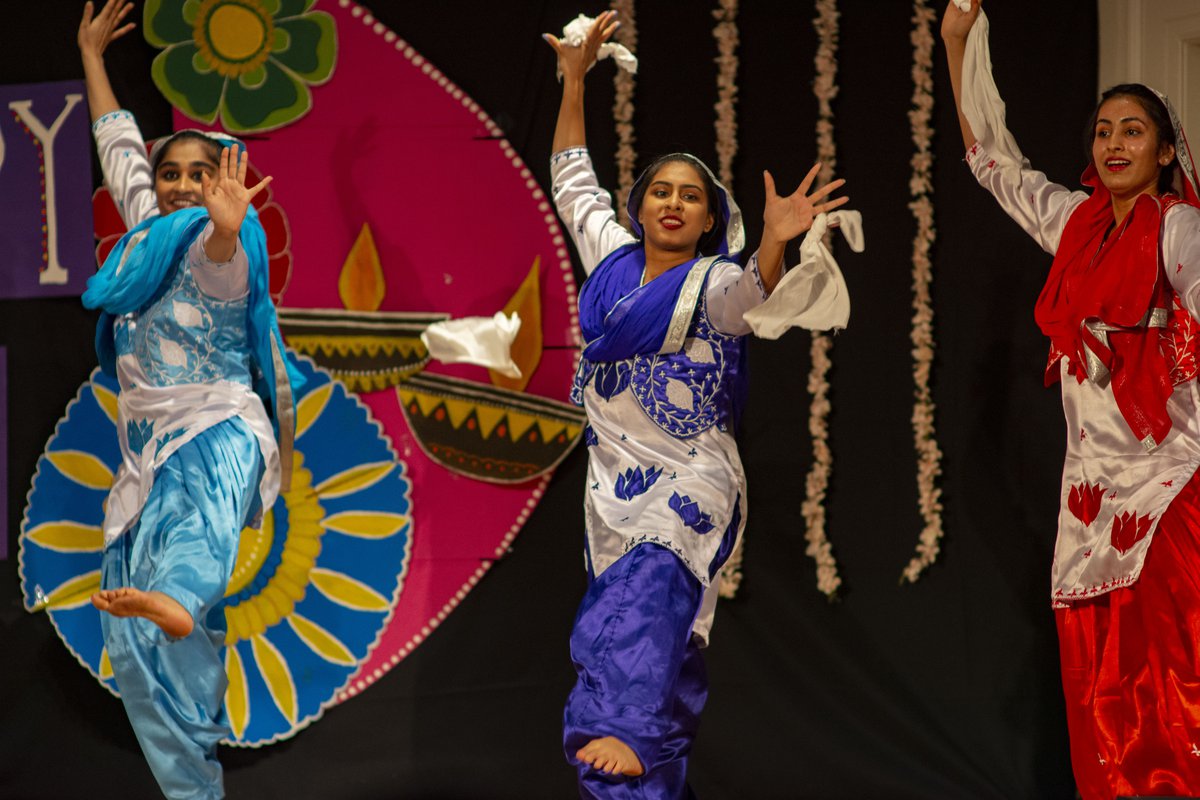 The Indian Students Association's Diwali show on Saturday proved to be a fun night of laughs, performances, and delicious food. The show included a skit from ISA members and performances from RPI Bhangra, RPI Raaga, and RPI Rudras. As the night's theme was inspired by Bollywood, club members also danced to contemporary Bollywood songs. There was also an a capella performance, which combined Bollywood and English songs.
Giving the show a more traditional spin, Karthik Krishnan '20 and Karthik Dusi '21 performed Carnatic music—a type of singing that is associated with the Southern part of India and often accompanied by a sitar.
In between acts, ISA board members Nirav Patel '20 and Sanjana Davuluri '20 served as hosts and provided humorous commentary. At one point, Patel walked off stage, and asked audience members questions about India. Patel ended the show by eating a lemon as he lost a bet with Davuluri.
One of my favorite acts was the video where club members were interviewed about the everyday Indian difficulties they face. As an Indian myself, I found myself relating to the funny responses—especially the complaint about how people typically mispronounce Indian names. I wish more Indian students on campus were interviewed in this video—I would have liked to see how others responded.
Another act I really enjoyed was the "Tri-Desi Tournament"—a competition featuring three groups of students, faculty, staff, and family members. The goal was to see which team was best at answering Indian trivia, eating pani puri, and tying a sari. The first round consisted of one player from each team eating a plate full of pani puri—a savory snack of fried puff pastry balls filled with boiled potatoes and tamarind infused water.
Although there is a traditional way to eat pani puri, it was very amusing to watch each player interpret how to eat the snack. After this round, teams answered questions regarding Indian geography, famous Indian figures, and Indian fun facts. There was also a bonus round, in which questions asked were worth more points. The final round gave teams two minutes to tie a sari.
The show ended with younger ISA board members thanking the graduating seniors, who are either currently on the club's executive board or were previously. They played a video displaying all the seniors, which many audience members cheered along to.
Overall, I found the event to be fun—as expected—combining various Indian cultural acts with a great dinner menu. And, while the Diwali show was their biggest event of the semester, ISA hosts weekly samosa sales as well as other smaller events. If you are interested in attending events, be sure to check out the club's Facebook page for updates.