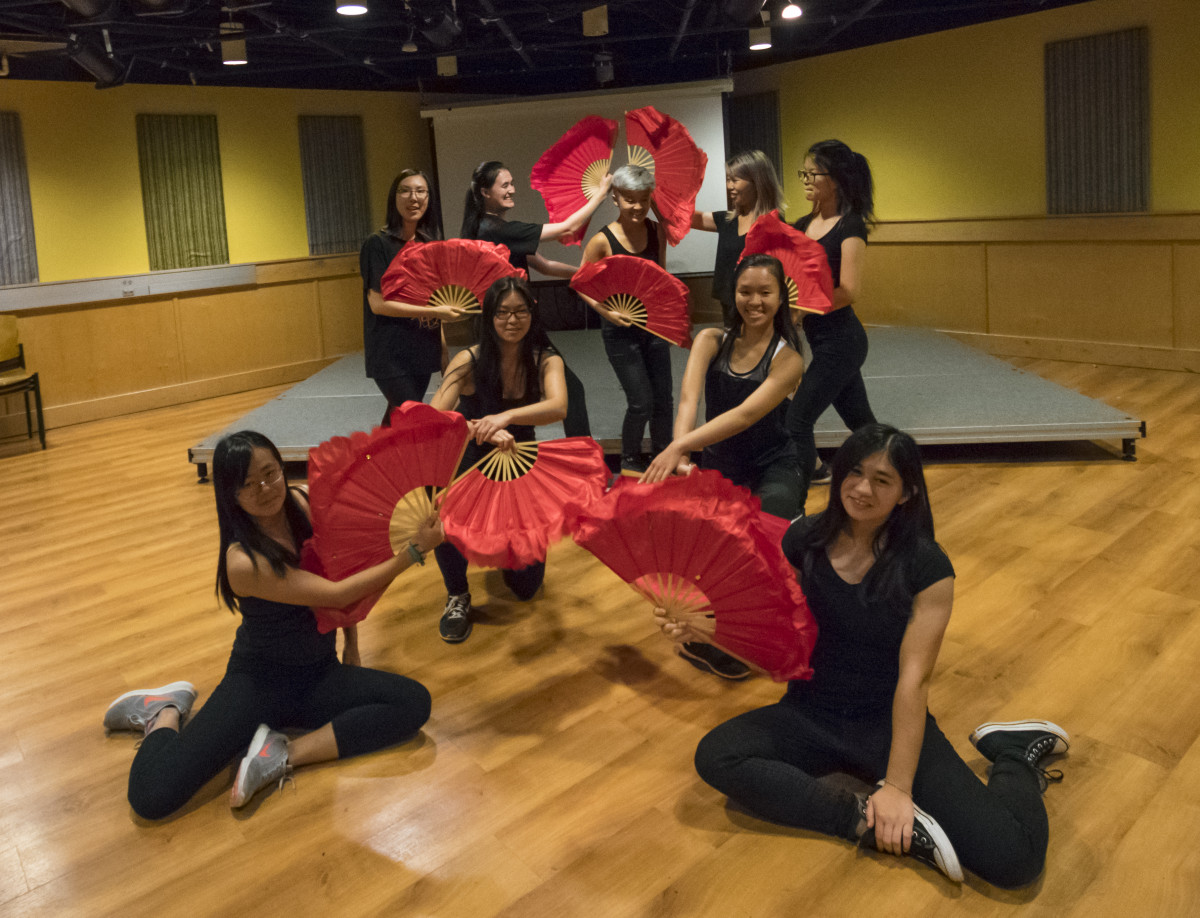 MEMBERS OF CASA AND HKSA CELEBRATED the Mid-Autumn Festival with food and games.
On Friday, the Union basement was packed with students as usual. Some were playing pool, others were eating food from Father's, while others still struggled to study against the noise of their peers. Some students, however, were filing into Mother's for another event: the traditional celebration of the year's harvest.
Jointly hosted by the Chinese American Student Association and the Hong Kong Student Association, the Mid-Autumn Festival was a festival of games, food, and performances. Walking in at 7 pm, I was immediately greeted by a sea of tables, with people sitting together, playing games, and enjoying traditional food. One of the draws of the event was the pre-ordering and delivery of mooncakes, which came from Hong Kong Bakery & Bistro in Albany, and were put straight into the stomachs of eagerly waiting students. Some mooncakes were also available for tasting, which were almost all gone by the time I got to them. At the start of the night, the games took precedence over everything else.
Mahjong, a traditional Chinese game, was the center of focus for me, as I had no idea how the game worked. It plays similar to Go Fish, with players trying amass predetermined combinations in order to gather enough points to guarantee a victory. Chinese poker was also played, which drew loud and excited crowds of onlookers.
At 8 pm, students took to the stage in the center of the room and performed a choreographed fan dance. The dance was light-hearted and serene, providing a nice break in between the fast-paced games and the upcoming big group Jeopardy game.
CASA member Vanessa Hannay '20 said that, to her, the Mid-Autumn Festival "is a time to reflect and be thankful for everything [she] has as well as a celebration of family, friends, and community." The event felt close and intimate, with everyone being friendly and willing to answer any questions that I had.
For people wanting to learn more about this event or looking forward to similar ones, I suggest checking out CASA and HKSA on Facebook. They both host fundraisers and food sales, with traditional foods and exploration of the customs of their people.