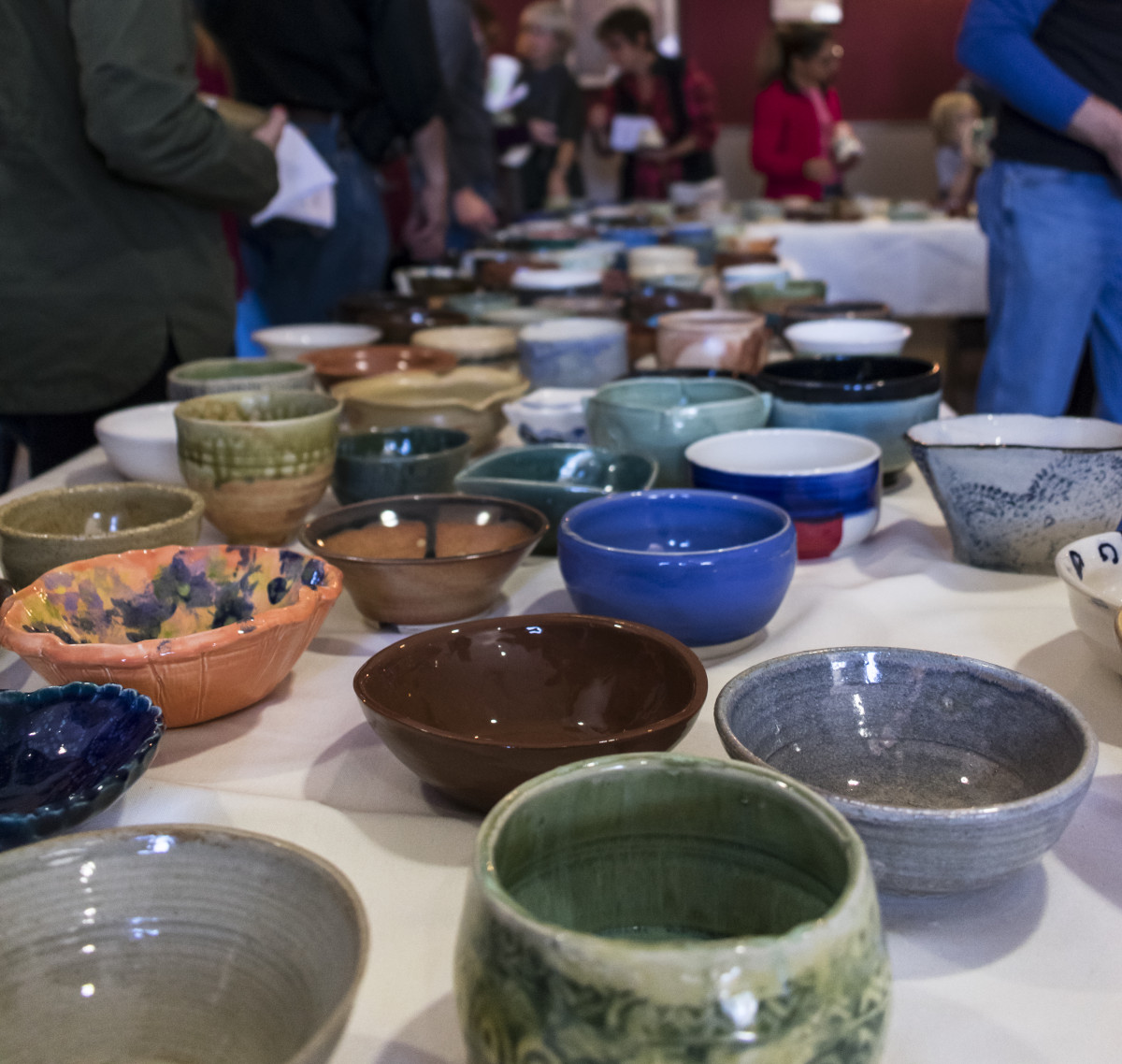 LOCAL ARTISTS DONATED bowls which participants could select and eat from.
On Sunday, October 1, the 12th Annual Empty Bowls charity event was hosted at the Italian Community Center in downtown Troy. The event's main draw was the empty bowl itself; each ticket purchased let a participant choose a handmade bowl from a local artist from which they could eat their soup. After making a selection, participants could turn in their tickets and enter another room that was filled with different stations where soups from a wide variety of restaurants in Troy were being served.
The atmosphere of the event was lighthearted and fun, with loud music, raffles, and pottery wheel demonstrations. Every room was packed with people young and old who kept up a constant cheerful hum of conversation. The soups themselves came from all sorts of places; European borscht, bacon corn chowder, and Italian wedding soup were in close proximity to one another, creating an interesting cross-cultural experience.
It's safe to say that the event was a huge success. There was a massive turnout, with hundreds of people lining up outside the center doors, eagerly awaiting its start. People continued to arrive and, fortunately, Empty Bowls was prepared with plenty of bowls and soup so that no one who attended was forced to leave empty-handed. Money was raised to benefit regional food banks.