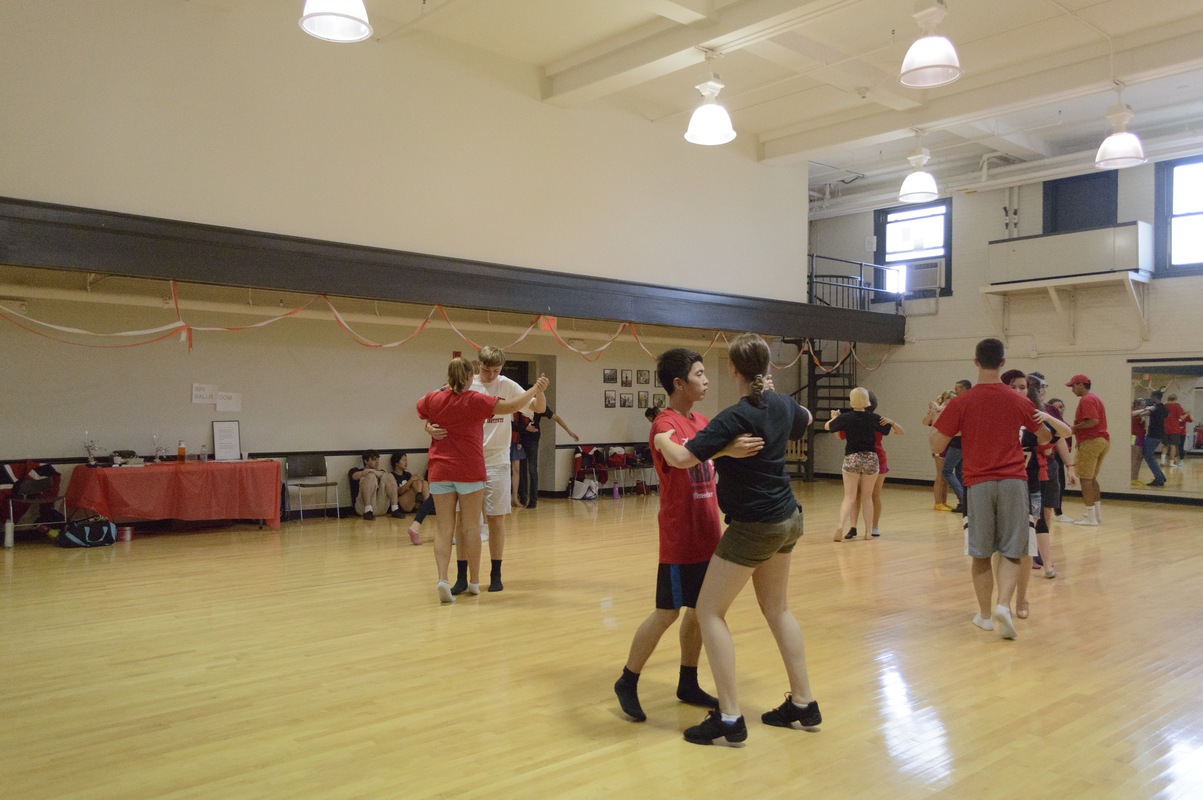 RPI BALLROOM TEACHES incoming students elegant ways of dancing.
On August 27, 2017, in the Academy Hall Dance Studio, incoming freshmen were immediately thrown into the world of ballroom dance.
Ranging from beginner to advanced, students learned from passionate instructors. The class began with club members demonstrating the steps of different styles while everyone sat around them. The instructors would then go through the steps individually, while participants would emulate in the wings. After practicing individually, people were split into partners, practicing the steps they were just taught. Over the course of the Navigating Rensselaer & Beyond session, students learned a wide variety of ballroom styles, including foxtrot and rumba. Overlooking all the missteps and awkwardness, students stated that they were very pleased with their choice in day trip.
The club offers lessons to anyone interested in developing their ballroom dance skills. For more information, visit https://poly.rpi.edu/s/e85.