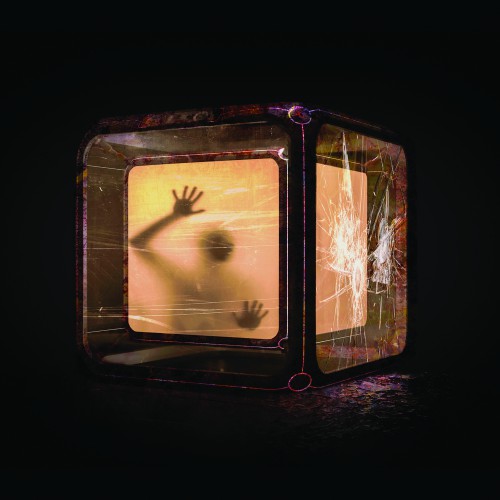 MAT ZO'S ALBUM COVER SENDS shivers down audiences' spines.
Mat Zo finds the order out of chaos. Not only is the opening track on his sophomore long play, Self Assemble, entitled "Order Out Of Chaos", but it is also Zo's most unique trait. Almost every song he has worked on beautifully adds layer upon layer into the realm of "noise," but the harmony and rhythm is masterfully preserved. It is no stretch to say that Mat Zo represents elite production in today's industry.
Mat Zo showcases this on his long-anticipated second album, Self Assemble. I usually dislike albums that struggle to establish a coherent atmosphere or theme. However, Self Assemble's theme seems to be its lack of theme. This seems impossible, but let me explain. The album artwork features what looks like a 3D printer and a man struggling to escape from the glass. Comparing with Mat Zo's personal statement on the album, the picture is a bit clearer.
"I think the metaphor there is that in my own life, I've always tried to get out of this cage that I've put myself in." Mat Zo feels that he is the man inside the glass. He is assembling himself—hence the title Self Assemble—inside the 3D printer. I believe that he is implying how he feels trapped by his personal pressures to succeed in today's music industry. He wants to truly express himself as an artist, so he has to build himself in a trapped state. But it's now time for him to break out.
So, what does this mean for the LP? This "confined" theme works excellently with the irregular genre hopping of Self Assemble. Just as Mat Zo is trying to break out of the constraints, he is escaping the confines of how albums are supposed to work. The first track, "Order Out Of Chaos", is an ominous, ambient soundscape that seems to suggest a darkly toned album. Then, Self Assemble hops right into two groovy electro house tracks that this reviewer finds absolutely delightful. "The Enemy (feat. Sinead Egan)" and "Sinful (feat. I See Monstas)" are two beautiful 1980s throwbacks that are sure to get you moving in your seat and bobbing your head. But again, Mat Zo throws in his own unconventional twist. Upon further inspection, these delightful and uplifting sounding songs feature such sad lyrics. The line " … and if I turn up my radio, I still feel nothing" from "Sinful" does not match the upbeat production. Is this another case of Mat Zo breaking the mold?
Mat Zo suddenly takes a different tone at the midpoint of the album. The track "Smacked Up On Jack"—after the funky and ambient tracks—explodes into a Middle Eastern-influenced, hip hop-inspired track. Then, the following song, "Ruffneck Bad Boy (VIP)", hits harder than any on the LP, with sudden dubstep/drum and bass influences. Zo's production shines through on Ruffneck. As the song progresses, so many new elements are added and mixed together; it's hard to believe the melody can still shine through the seeming chaos. However, he pulls the beauty from the madness.
Near the conclusion of the release, "Soul Food" is the epitome of nostalgic nu-disco groove. The summer vibes and uncontrollably catchy samples work in perfect harmony. The layers upon layers of production are at work again to create one of my favorite songs of 2016 so far.
Self Assemble was Mat Zo trying to break out of his old limitations. He had been known as "just a trance producer" for what I'm sure seemed like an eternity to him. This LP was his declaration that he's breaking out of the cage. He no longer wanted to feel like he had to make a certain feel or genre to be successful, and I agree with him. There is no lack of unique and enjoyable tracks on this album. Also, the seeming randomness of the tracks fit the theme well. If this is Mat Zo trying to break out of his prison, I can't wait to see what he does when he gets out.