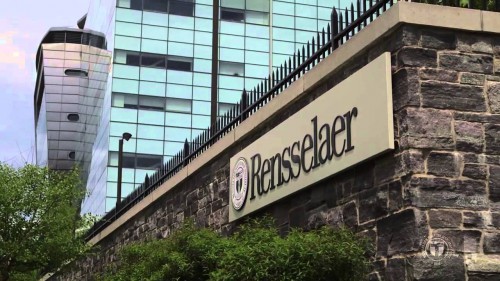 MANY STUDENTS HAVE VOICED their concerns and ideas about the new Summer Arch program.
Rensselaer announced the Summer Arch program last Thursday, which will eventually require rising juniors to live at RPI during the summer and have them go on a co-op or similar internship during their fall or spring semester. Students and alumni expressed their reactions across social media with mixed feelings. Some felt that this would be a great opportunity for students to have real world experience, while others questioned its implementation and effect on non-academic activities.
The Polytechnic reached out to students to hear their thoughts and opinions on Summer Arch. A student from the Class of 2017 who wishes to remain anonymous said that Summer Arch "is a great business move for RPI [but] how will this affect clubs? Sports? Greek Life?" Junior year is an important time for the non-academic aspect of the student experience. Jeremy Feldman '16 spoke to this, saying "the away semester separates juniors from the club at the time they need to learn about club operations to develop into the senior leadership of the club. This robs the clubs of the skilled senior leaders that they need to succeed. Club leadership also often comes from the junior class and the mandatory away semester robs clubs of those vital leaders."
Alumnus and former Student Life Committee chair Lexi Rindone '15 explained that "summer internships or research opportunities can be essential for defining students' career paths." Rindone was able to get into a competitive PhD program because of experience she got through the National Science Foundation's Research Experiences for Undergraduates. "Summer Arch would inhibit students from opportunities like REUs since they are only offered in the summer. Without providing students equivalent or better opportunities during the academic year, Summer Arch would become detrimental to students' personal development by limiting their ability to expand their experiences beyond the Rensselaer campus." The Summer Arch would need to offer lucrative opportunities to compete with what students can find elsewhere.
Executive Board representative Gregory Bartell '17 had a more negative view of Summer Arch, dismissing any student input this late into the program's development as an appeasement strategy. "Asking for student direction at this stage of development serves only to belie its true nature as a fully-fleshed out, soon-to-be-mandatory requirement of all future RPI students. Had the program been presented as a new optional opportunity for students, it could have been heartily embraced by the community; instead it is yet another wedge driving apart students, faculty, and administrators."
Hannah Rabinowitz '18 feels a similar sentiment as Bartell. "I think it is absolutely ridiculous," she said. "Although it will not ever affect me, the entire "program" sounds like a huge scam to require students to spend more money at RPI." This has the potential to cause issues for students who rely on scholarship, as their scholarship money might not pay for summer classes. Rabinowitz also believes that there will be a lack of interest in coming to RPI, as similar schools have a more flexible co-op program. A mandatory program puts constraints on when and what students can do.
Feelings of Summer Arch are mixed among the student body. Many students see the great potential that a co-op program would have for students. Having a longer block of time to dedicate to an internship, study abroad experience, or community service trip would work towards the Institute's goal of preparing students to meet the multifaceted challenges of the 21st century. However, many students feel that the program will be implemented in a way that would be detrimental to the student experience. Similar programs are popular at other engineering schools and are often huge selling points for the schools. It is safe to say members of the community, alumni, and reporters of The Polytechnic would like to see a more complete plan from the administration before passing judgement on Summer Arch.