Photo Short Story
PSS: ANTHEM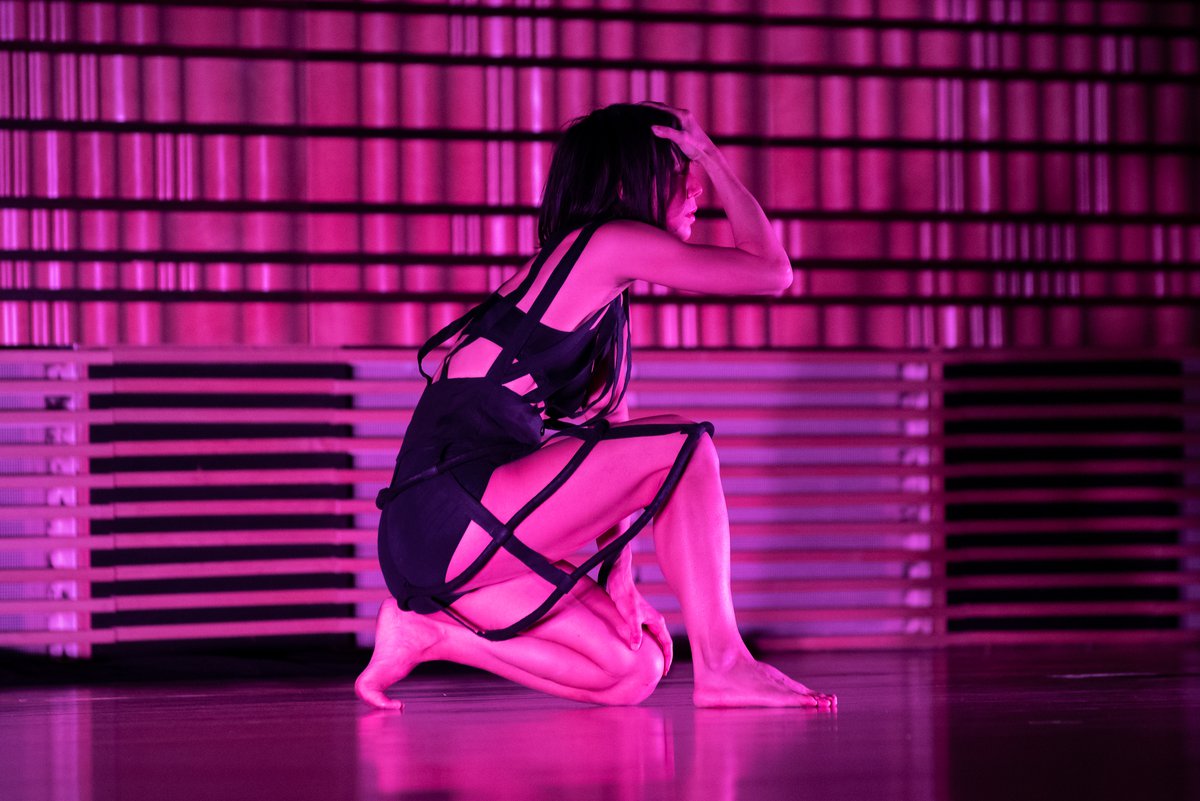 Associate Features Editor Anna Zuniga '26 and I attended the dress rehearsal and the 8 pm performance of Adam Weinert's ANTHEM in EMPAC's concert hall on November 4. The dance/theater event employs layered symbolism, choreography, and film to criticize the American national anthem.
Before the dress rehearsal, we visited EMPAC's backstage rooms. In the audio room, equipment captures even the softest foot landings on stage. Additionally, in the video production room, robotic video cameras swiftly and silently record the artists on stage. The audio and video production suites are used to curate performances for all artists that perform at EMPAC.
In ANTHEM, each performer has earphones that play different tunes at different times. At one point in the performance, only one performer can hear the Jimi Hendrix version of "The Star-Spangled Banner." ANTHEM had six performers—Tobin Del Cuore, Sloane Burling, Cynthia Koppe, Hannah Littman, Brandon Washington, and choreographer Adam Weinert.
All of the individual performances were mesmerizing. Each act was heightened by Marine Penvern's costume design.
At some points, the performers' individual tracks were different from the main track, which was shown during powerful group performances.
Every part of the performance was packed with symbolism, which made it really interesting to dissect and analyze.
During the show, the shadow of a long, thin blue flag waved in front of a grayish-purple background (a diversion from the usual purple mix of red, white, and blue). Additionally, the performers carried a ladder with different lights—at one point blue and the other rainbow—to accompany major events.
The final part of the performance was an entrancing, ethereal film, shot by Tobin Del Cuore, which takes the audience through secret locations of EMPAC.
To learn more about ANTHEM, click here.