Women's Soccer
Final-minute frenzy: Barnes buries winner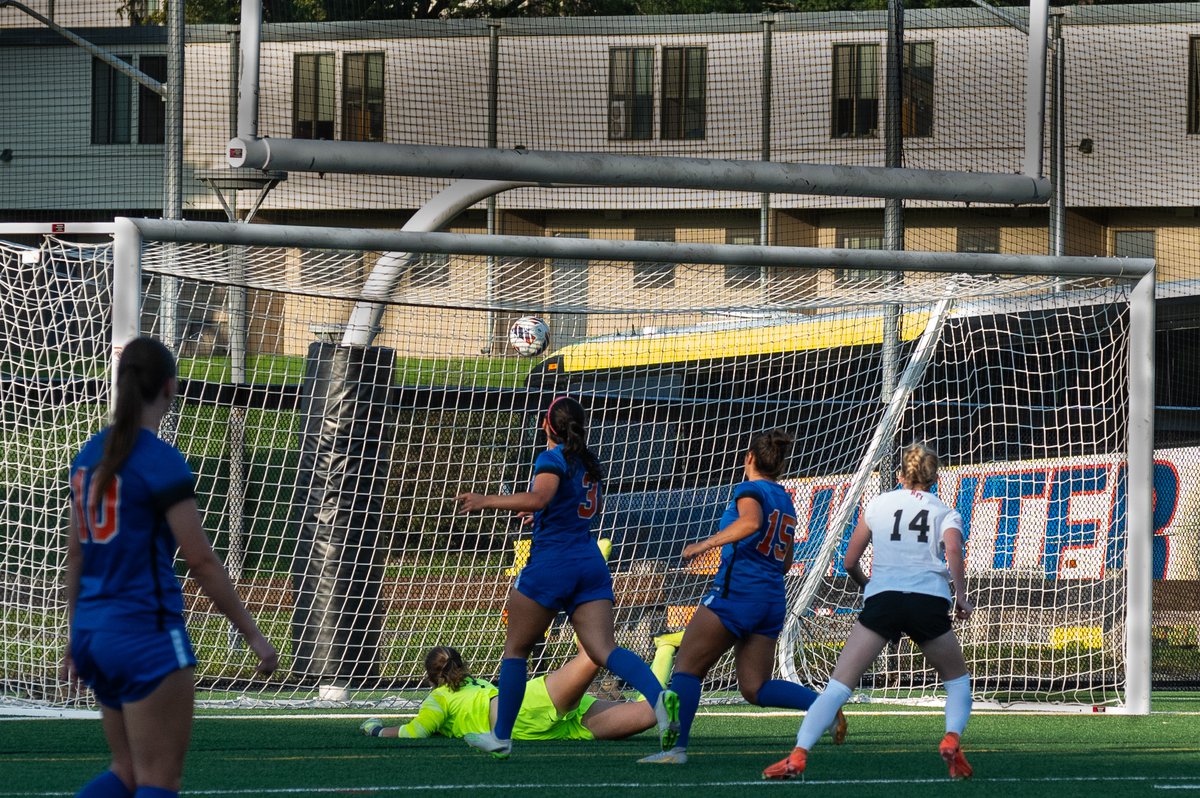 Two nights after holding the No. 21 SUNY Cortland Red Dragons to a draw, the Rensselaer Engineers hosted the SUNY New Paltz Hawks in their second game of the season.
RPI needed a little over a minute to take the lead. The Engineers earned a corner kick 30 seconds into the match. Mikayla Walsh's cross into the six-yard box was cleared back to her along the right sideline. She took a touch, then delivered a perfect inswinger to the far post. Engineer Veronica Martinez de Pinillos headed the ball back across New Paltz keeper Maddie Franklin to score her first goal of the season.
The Engineers maintained control of the first half, allowing the Hawks just one shot on target. RPI had several other prime chances before halftime including shots from Rachel Borra and Izzy O'Clair that drifted wide of the left post.
RPI's grasp on the game loosened in the second half. Five minutes after play restarted, the Hawks set up for a corner kick. New Paltz's Laney Schmitz redirected the cross to the near post, where Tulsi Pari managed to clear the ball off the goal line to preserve the Engineers' lead. A little over 10 minutes later, the Hawks again nearly scored when Parris Burke's shot sailed past the right post on a breakaway. The Hawks finally scored their deserved goal with less than nine minutes remaining. Rachel Eisert dribbled past two Engineers before reaching the corner of the 18-yard box and firing a shot toward goal. The shot lobbed over goalkeeper Sierra Skelding and into the side netting at the far post for New Paltz's equalizer.
In the final minute, Engineer Haley Cole drove forward from midfield and passed to Martinez de Pinillos on the left wing. She cut back and played a ball to Rachel Borra 15 yards from the goal. Borra's shot skidded across the ground and was blocked by a Hawk, but not cleared. The ball fell to Gwen Barnes, who took two touches to find the space for a shot. Keeping her composure, she drilled her shot above the sliding goalkeeper to score her second goal of the season and put the Engineers ahead with 28 seconds on the clock. RPI held out for the 2‒1 win.
The Engineers' record is 1‒0‒1 and, after two away games, return to East Campus Stadium on September 16 to take on the Drew University Rangers. Click here for the box score and here for the RPI TV broadcast.