Men's basketball
No. 21 Engineers blow by Union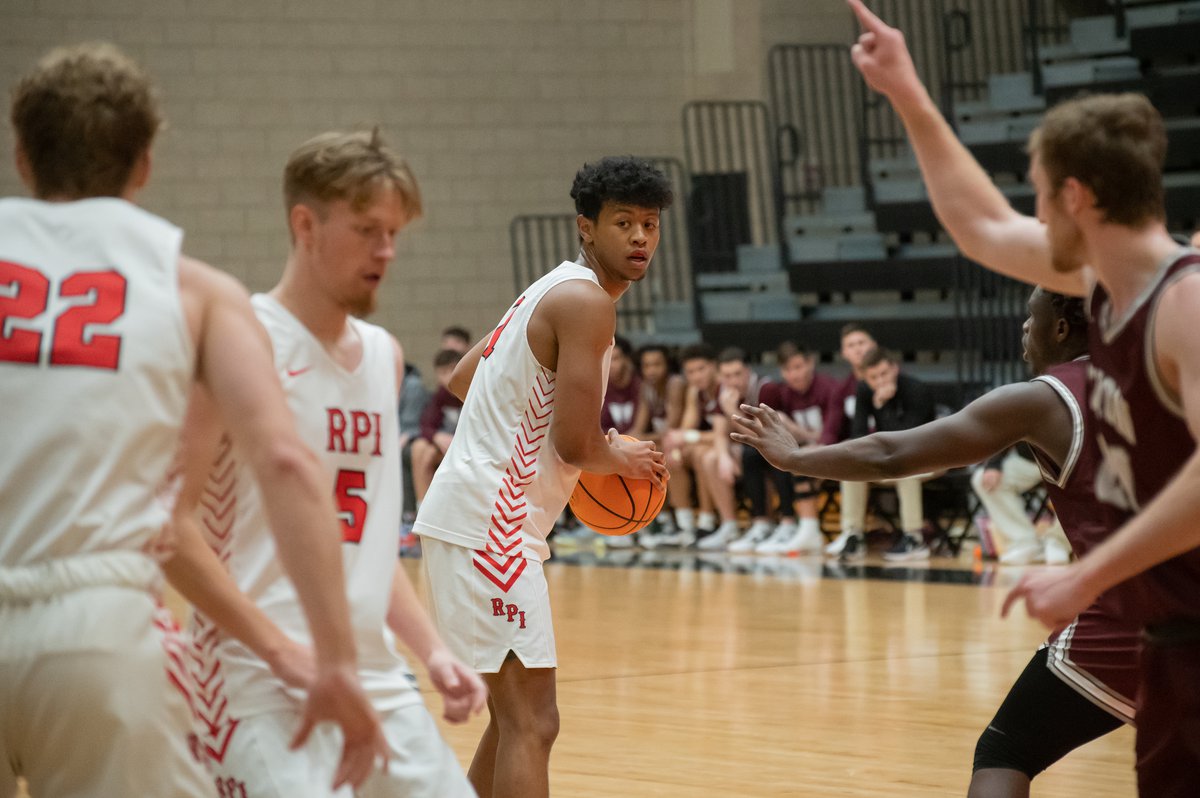 After suffering their first Liberty League defeat of the season to Ithaca the previous night, the No. 21 Engineers defeated the rival Union Dutchmen 65‒49 to improve their season record to 10‒2 (4‒1). Jonny Angbazo led Rensselaer in scoring with 17 points.
Angbazo scored nine early points to help the Engineers reach a 14‒4 lead. The Dutchmen, however, quickly responded with three quick scores to bring the deficit back to four. A three-pointer from Dylan Matchett and two jumpers from Dom Black capped off an 11‒4 run by the Engineers with three and a half minutes remaining in the half, regaining a double-digit lead. Union began to mount a comeback at the end of the opening half; the two teams headed into the break with RPI leading 27‒20.
Rensselaer started to pull away at the start of the second half, but the Dutchmen yanked them back with eight points in a little over a minute to bring the score to 39‒34. Two scoreless minutes later, RPI's Brian Kelly ended the drought at the free throw line. The Engineers ran away with it in the last 10 minutes, taking a 13-point lead with 3:04 on the clock. RPI finished off the Dutchmen for their fourth Liberty League win. Click here for the box score.