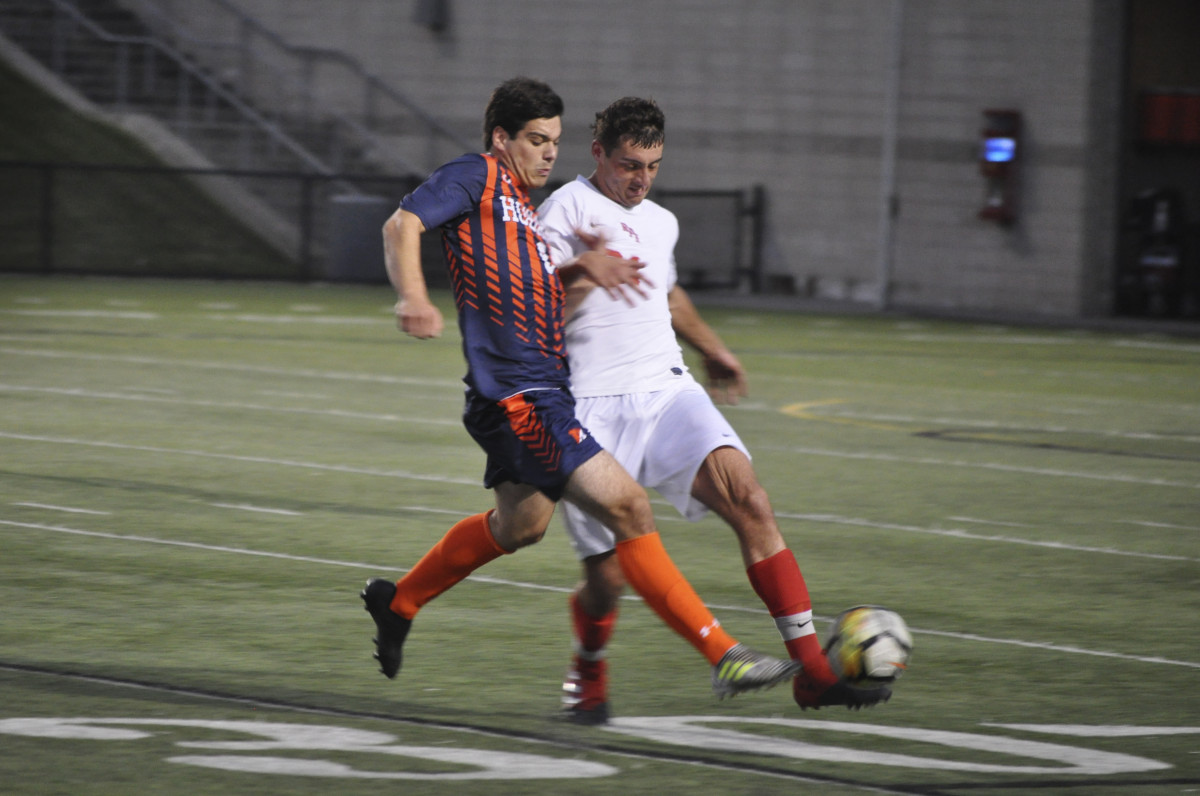 THE RENSSELAER ENGINEERS LOST both games they played this past weekend against RIT and Hobart College.
Rensselaer lost 3–0 against Rochester Institute of Technology on Friday and lost 1–0 against Hobart College on Saturday. Both games were at home and part of Rensselaer's Reunion & Homecoming weekend. The losses dropped the Engineers to 7–5–1 overall for the season.
Rochester scored two points in the first half of Friday's game after cutting through RPI's defenses. The Engineers made some attempts in the second half to make up the goal difference, but their one on-target kick into Rochester's goal was saved. Rochester made another goal in the 68th minute, outshooting Rensselaer 12–8. Goalkeeper Matt LaBranche '20 made four saves and Trevor Bisson '21 made two shot attempts.
Saturday's game was completely scoreless until the 89th minute when Hobart made a corner kick. The Engineers had no time to make up the difference before the game ended. LaBranche prevented the Engineers from losing by a wider margin early in the game, after stopping a few of Hobart's early shot attempts. Captain Steve Collins '18 made three shot attempts. Austin Betterly '20 and Joe DiMiceli '21 each had one attempt. LaBranche had four saves. Hobart ended the game with a 12–5 advantage in shots but Rensselaer had a 4–3 advantage in corners.
The Engineers will be away Saturday to face Ithaca College, and will play Vassar College at home Wednesday.