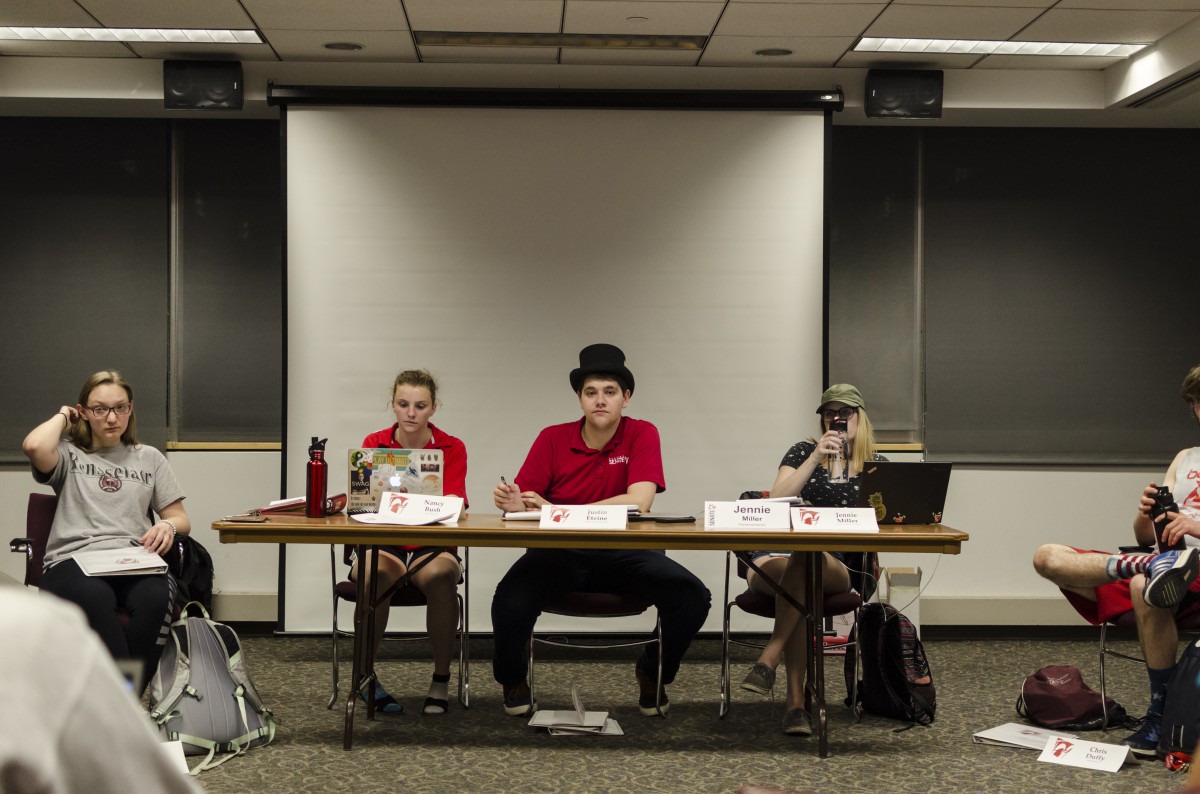 Grand Marshal Justin Etzine '18 opened his first Student Senate meeting by exceeding the expectations of all incoming senators. Etzine stated that he expects new senators to behave professionally during Senate meetings, including dressing in business casual attire, refraining from using inappropriate language, and having senators understand that they are representing the student body in all interactions with both students and administrators. Etzine has expressed his concerns about a lack of professionalism in Student Government in the past and would like to see that change through more rigid enforcement.
Etzine continued to outline requirements for new Senators including active attendance on two committees for non-committee chairpeople and one for committee chairpeople. Etzine stated that, at most, senators may be absent from two meetings without a valid excuse, and two or more unexcused absences is an impeachable offense. Following discussion, the newly elected senators introduced themselves to the meeting. The Senate then continued to interim officer appointments, which passed 20-0-0. Officers from last year are being reappointed until committee chairpeople are confirmed so the committees may continue their work uninterrupted.
Following the appointments, the Senate discussed the establishment of the Internal Reforms Committee to make changes to Student Government in response to Summer Arch, which include updating Senate requirements, data management, and overall changes to improve the operations of the Senate. The motion establishing the committee passed 19-0-1. The creation of the committee did not require changes to the Senate bylaws since it will end with the 48th Student Senate.