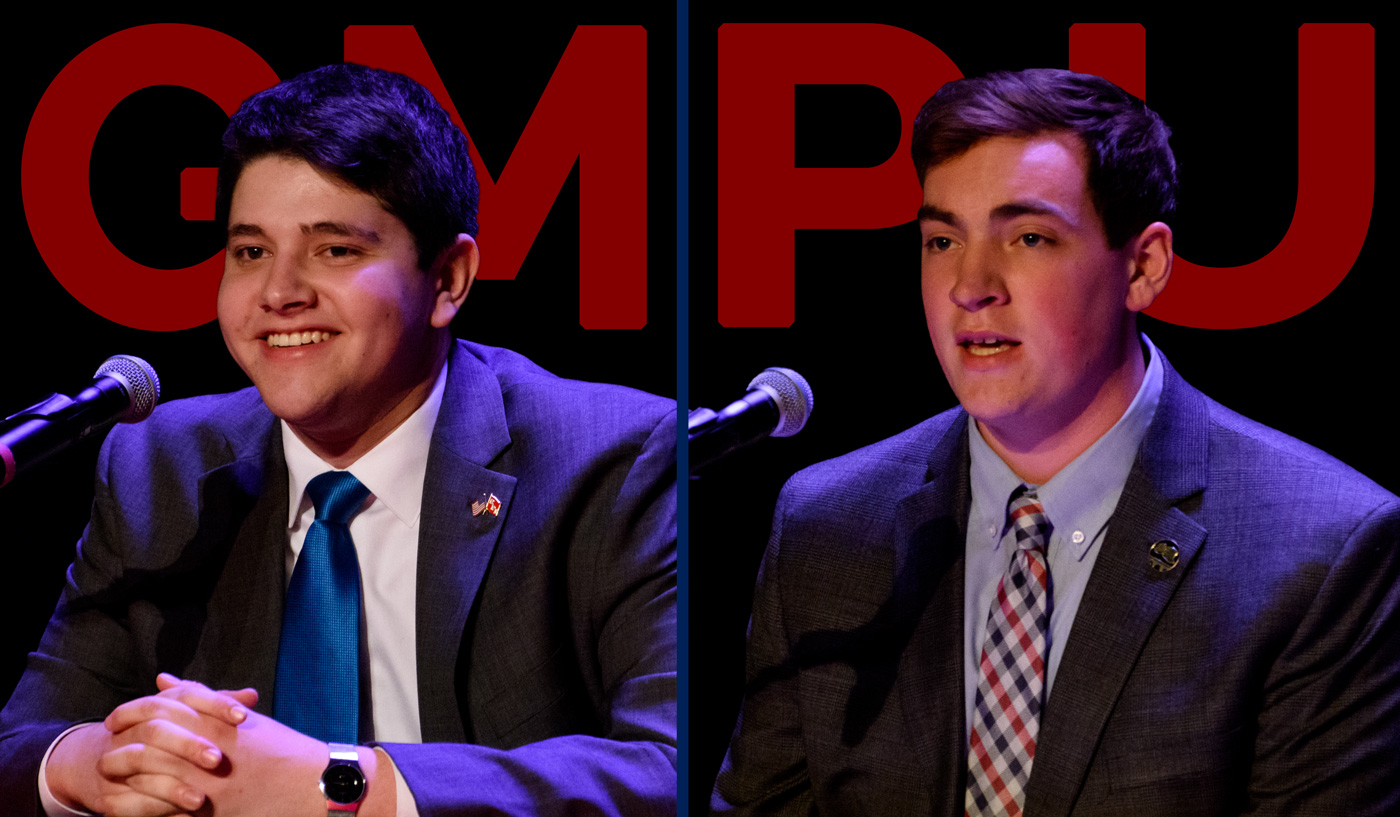 Justin Etzine '18 and Matthew Rand '19 have been elected Grand Marshal and President of the Union, respectively.
A total of 3044 students cast their ballots on Thursday. Appearing on the ballot unopposed, Etzine received 2587 votes. Rand received 1521 to opponent Rasika Ekhalikar '18's 1347. No write-in candidates for GM reached the 150 vote threshold to be reported.
All results as certified by the Rules and Elections committee can be found below. Winners are in bold.
Grand Marshal
Justin Etzine (2587)
President of the Union
Matthew Rand (1521)
Rasika Ekhalikar (1347)
Undergraduate President
Kayla Cinnamon (1657)
Matt Heimlich (1039)
Independent Senators
Stefanie Warner (1271)
Tianyi Qiao (928)
Yuvi Chopra (781)
Greek Senator (Panhellenic Council)
Jennie Miller (431)
Greek Senators (Interfraternity Council)
Sean Ferracoli (395)
Ross Devito (387)
Class of 2018 President
Brenna Buckley (530)
Class of 2018 Vice President
Sean Waclawik (536)
Class of 2018 Senators
Steven Sperazza (351)
Hannah Merrow (330)
Ellie Mees (328)
Varun Rao (319)
Class of 2018 Representatives
Brandon Cressi (20)
Sukjinder Singh (19)
Keegan Caraway (19)
Mark Beston (17)
Matt Heimlich (13)
Huntington Gazecki (13)
Youssef Elasser (11)
Daniel Gorman – 11
Class of 2019 President
Vignesh Babu (578)
Class of 2019 Vice President
Colin Williamson (581)
Class of 2019 Senators
Nancy Bush (394)
Kinsley Rowan (381)
Mary Clare Crochiere (347)
Yuvi Chopra (295)
Class of 2019 Representatives
Stephanie Tan (367)
Samantha Spano (365)
Benjamin Morrison (336)
Adi Mitra (322)
Mark Birkbeck (313)
Andrew D'Aoust (13)
Jacob Lane (7)
Brian Wisbauer (7)
Class of 2020 President
Josh Drinkhouse (866)
Class of 2020 Vice President
Joey Lyons (881)
Class of 2020 Senators
Lily Wang (422)
Chris Duffy (386)
Meagan Lettko (373)
Joshua Thomas (364)
Evan Abreu (303)
Nino Polletta (296)
Sruja Machani (202)
Class of 2020 Representatives
Emily Kaplan (467)
Ariana Gerdis (407)
Milena Gonzalez (395)
Sarah El-Ghandour (392)
Gabriella Fantell (390)
Alexis Castrellon (386)
Clarisse Baes (386)
Jeanine Moreau (381)
Sruja Machani (349)
Tejas Narayan (342)
Alumni President
Shannon Gillespie McComb (404)
Michael Cuozzo (229)
Alumni Vice President
Erica Braunschweig (351)
Chris Hoskins (293)
Alumni Secretary
Conrad Mossl (647)
Alumni Treasurer
Michael Gardner (646)
Graduate Senators
Kinshuk Panda (108)
Stephanie Jennings (108)
Anthony Ashley (102)
Jordan Angel (100)
Anthony Bishop (6)
Michael Gardner (4)
Graduate Representatives
Amanda Youmans (108)
Spencer Scott (107)
Ezra Teboul (105)
Hined Rafeh (102)
Marissa Giovino (3)