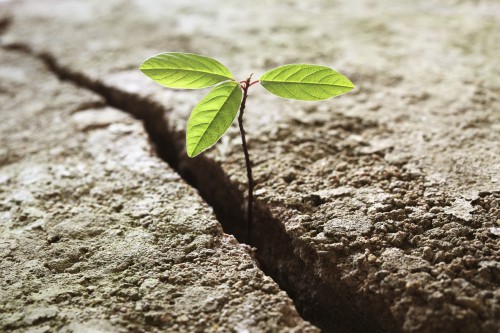 THE HIT NEW RESILENCE DRUG PLANT MAY LOOK like an innocuous plant but hides a much more sinister effect on its users. A more casual observer may
In a press release, Department of Public Safety Director Jerry Matthews announced a recent discovery of a trending new activity affecting Rensselaer students.
"It's quite terrifying," says Matthews. "Resilience use is skyrocketing faster than we could have ever imagined." There have been thousands of known cases of Resilience on campus since the start of the Fall 2015 semester, and DPS is unsure how long this trend will continue on. "I'm worried that this is just the start of annual trends that sweep through the campus community, then disappear over the summer."
The drug was announced in an anonymous email to the Rensselaer community from an unknown university president. It is also The Poly's understanding that many in the freshmen have obtained a copy of a book that describes how to produce and use the drug.
Through some… anonymous sources, The Poly has uncovered some information about this new drug. Our source has told us that Resilience is derived from a plant. "It's actually quite hard to find," said our source. "There are very few plants that are able to make their way through concrete, which is how one knows that particular plant has a high concentration of resilience." One a plant is found, the young leaves—old leaves are not very resilient—are plucked and dried for three to five days. "After that, they are ground up and put in small, porous bag for sale." Most users boil water and allow the hot liquid to extract the active ingredient from the crushed leaves, drinking the infused water.
When the drug is consumed, our source reports feeling "a burst of energy and motivation to do everything." The drug gives the user high levels of energy and allows the user to complete tasks in the face of adversity. The drug is highly addictive; withdrawal symptoms include drowsiness, headaches, irritability, lack of concentration, and depression.
While most reports have chronicled this agent's rise in use for the RPI community, other higher institutions have been impacted as well. The Poly will continue to report on this topic as updates are available.
Disclaimer: All articles and content published on December 9, 2015 are works of fiction. Any resemblance to actual persons, organizations, locations, or incidents is purely coincidental.